Small world play is a type of imaginative play where children use props or toys and use their imaginations to create their own little worlds, telling stories and acting them out using figurines and loose parts.
Children will create a life-like scene using miniature animals, figurines, houses, etc. to act out their imaginative storylines. Small world play can be incredibly adorable to observe. Children make up stories or will recreate stories they've experienced in real life. Watching a child engage in small world play gives you great insight into their thoughts, emotions and creativity. Small world play is a wonderfully rich learning experience that has so many developmental benefits. 
Language Development
Small world play offers children the opportunity to build their language skills and expand their vocabulary. While children are creating their imaginary world, they will often develop storylines or recreate stories they've experienced in real life. They will often create dialogue between the characters, getting an opportunity to practice new vocabulary and put new words into practice. 
Encourages Creativity
Small world play is the ultimate type of imaginative play, encouraging kids to use their creativity by imagining their own fictitious world. Children use their small props and figurines to create playful worlds.
Emotional Development
Small world play allows children to express their thoughts and experiences and often provides insight into their emotional state. 
Independent Play
Small world play provides a great opportunity for children to play independently. Often when engaging in small world play, children will get engrossed in their imaginary world. It's important to give children time alone to concentrate, collect their thoughts and express their ideas without adult input. Indepedent play is an important part of children gaining self-confidence. 
Small World Toys: 
We have a great variety of small world toys in our store. 
This brand of small world toys comes from Spain. Lubulona has a beautiful line of modern wooden buildings and vehicles to allow kids to create their own small world town. Lubulona towns are often paired with our popular waytoplay flexible roadways.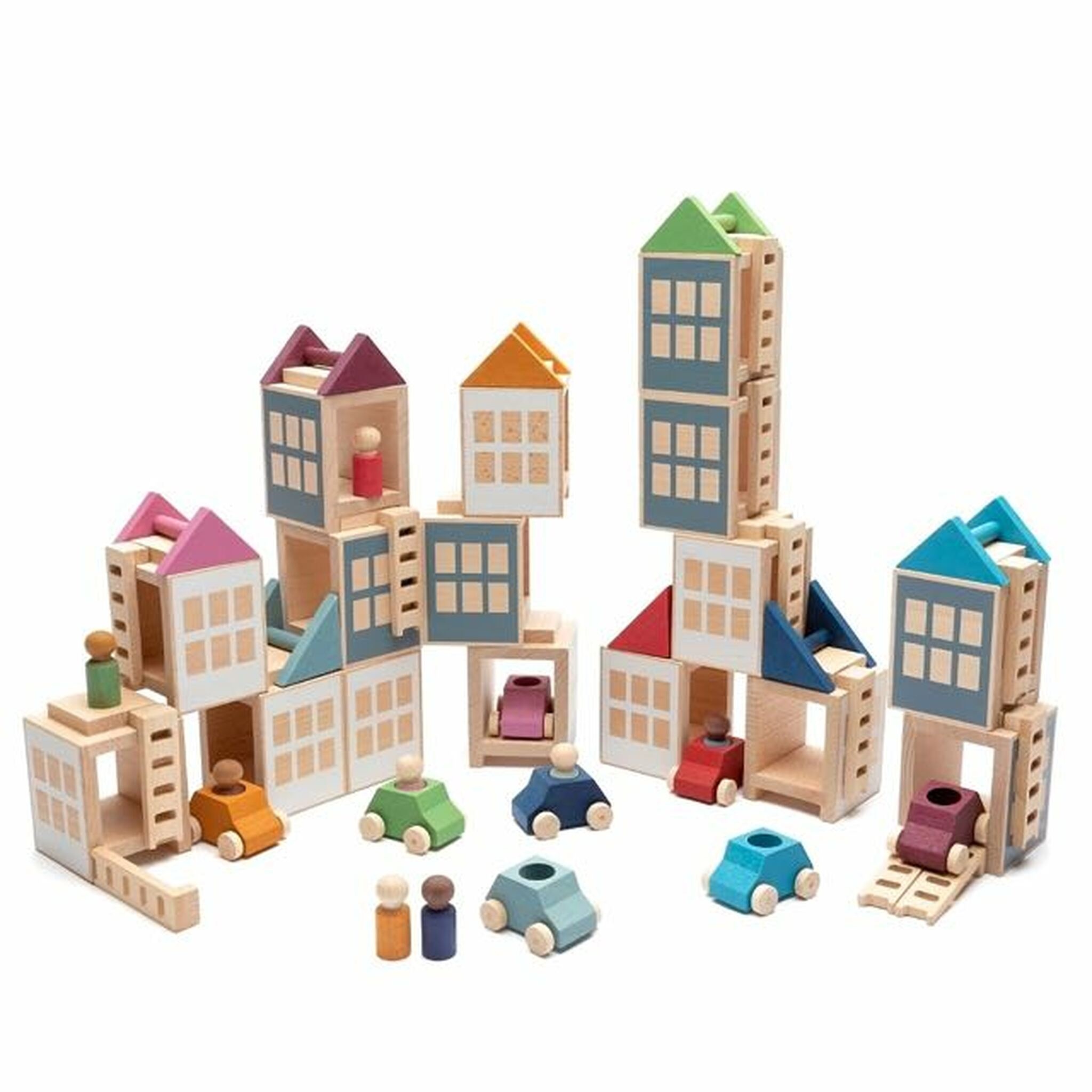 Schleich: