Tummy time - laying baby on their stomach - has many developmental benefits; from strengthening neck and shoulder muscles to promoting the development of motor skills, and preventing flat spots on the head. Because babies spend the majority of their time on their back, they have fewer opportunities to practice lifting their head and strengthing those vital neck and back muscles that are required to eventually roll over, sit up and crawl.
While regularly spending time on their stomach is highly recmomended by pediatricians, not every baby loves tummy time. Some babies will fuss or simply lay their head down when placed on their tummy. Tummy time is a workout for baby. It can take some time for some babies to get comfortable on their stomachs, but here are a few tips to make tummy time more fun for your baby:
Lay Down with Your Baby.
We've heard the advice getting down to your child's level when speaking with them. Well, the same rule applies when they are an infant. If your baby is fussing during tummy time, try laying down on your stomach, facing your baby. Make some silly faces at your baby or sing to them to engage them. 
Gradually Increase Time.
Tummy time can be started at any time; even as early as two weeks. Introduce it frequently and for short periods of time at first, even for just 30 seconds after a diaper change. Then slowly integrate it into their daily routine, for longer. 
Introduce Tummy-Time Toys.
Tummy time can be a frustrating time for some babies. It's a big workout! Introducing some fun toys at tummy time can help distract them from the fact that they are not in the position they want to be in (in your arms), and can help reinforce the development of core muscles. 
Here are some of our favourite tummy time toys: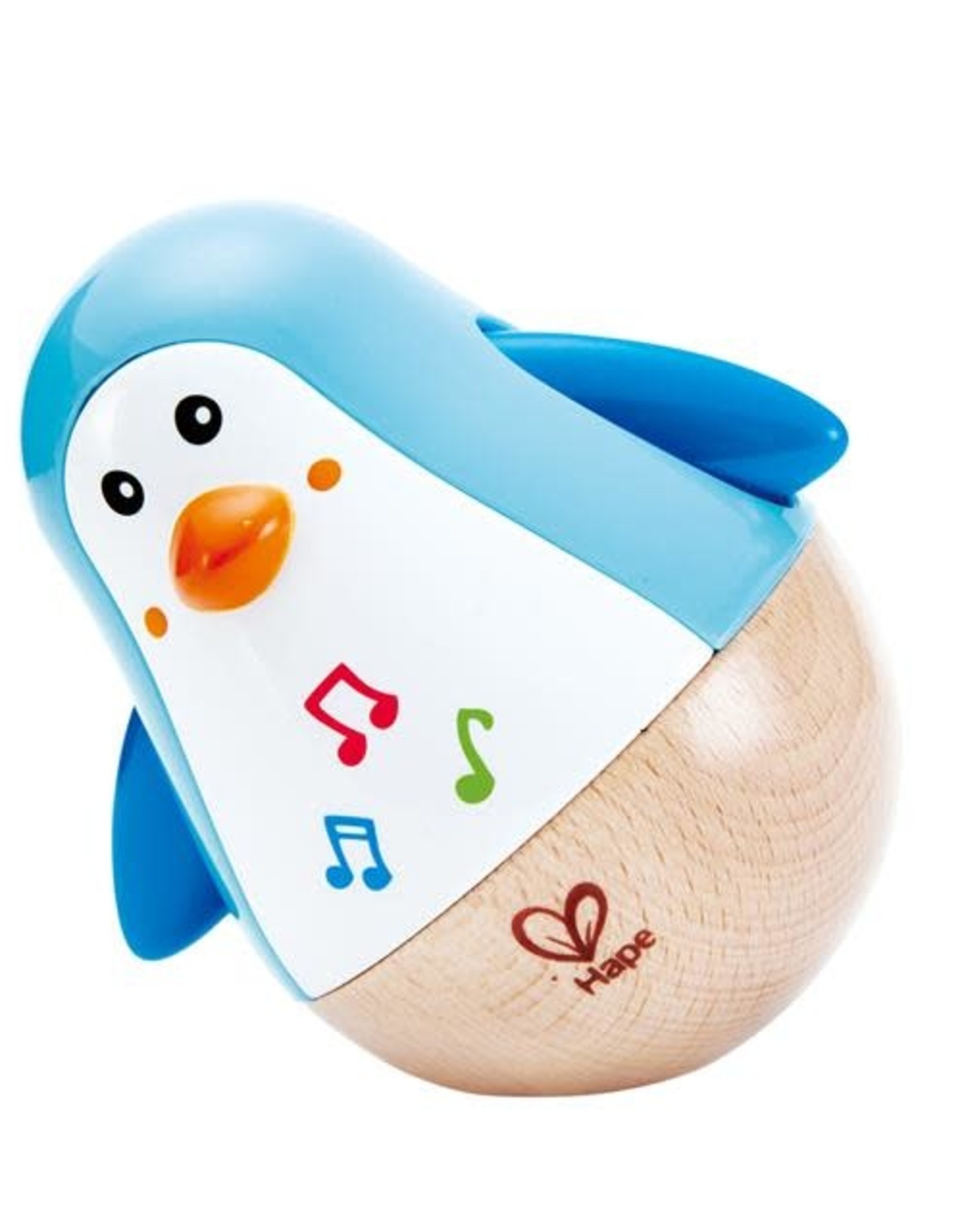 One of my daughter's favourite tummy time toys, the Hape Penguin Musical Wobbler has a soft jingle sound to attract baby and encourages them to reach for it.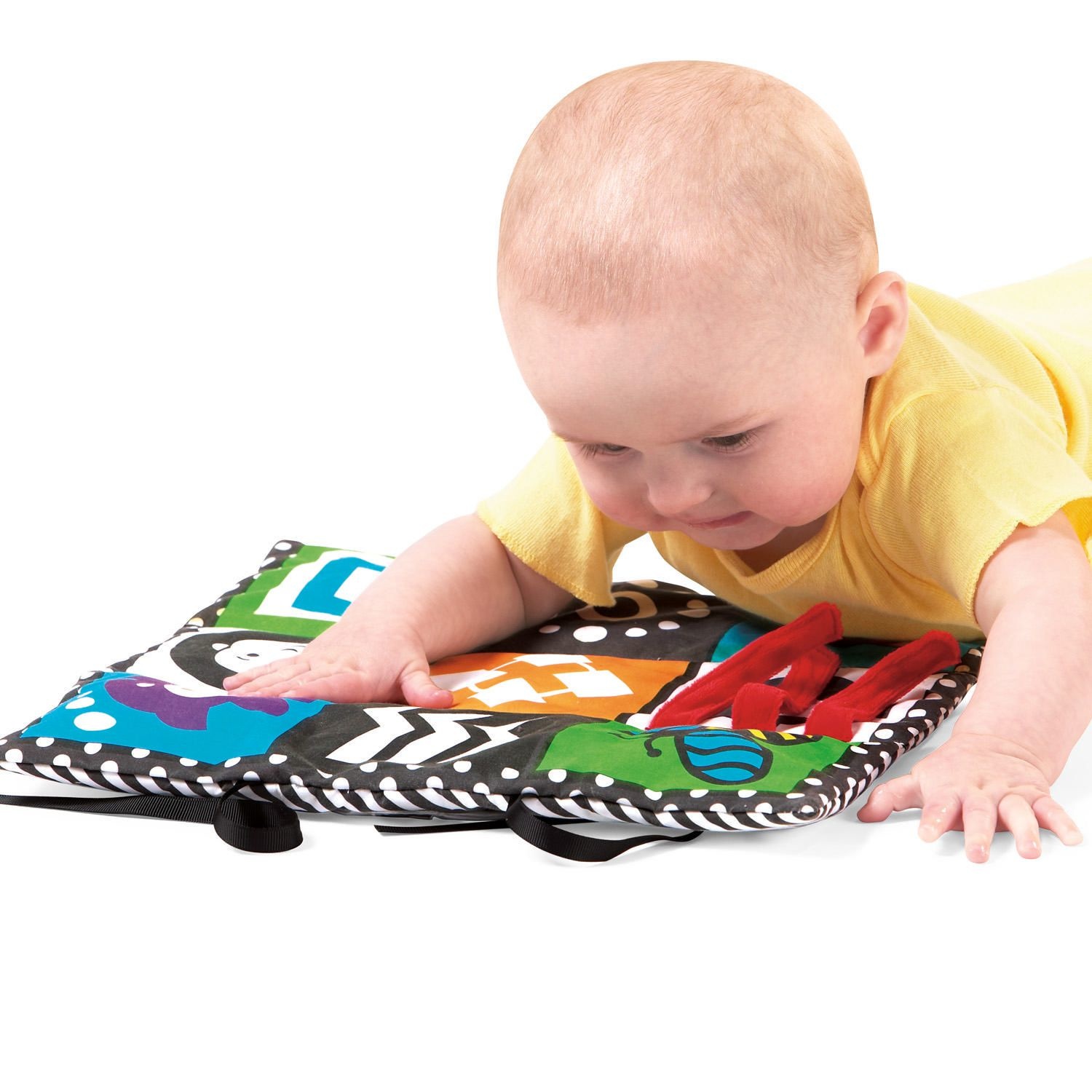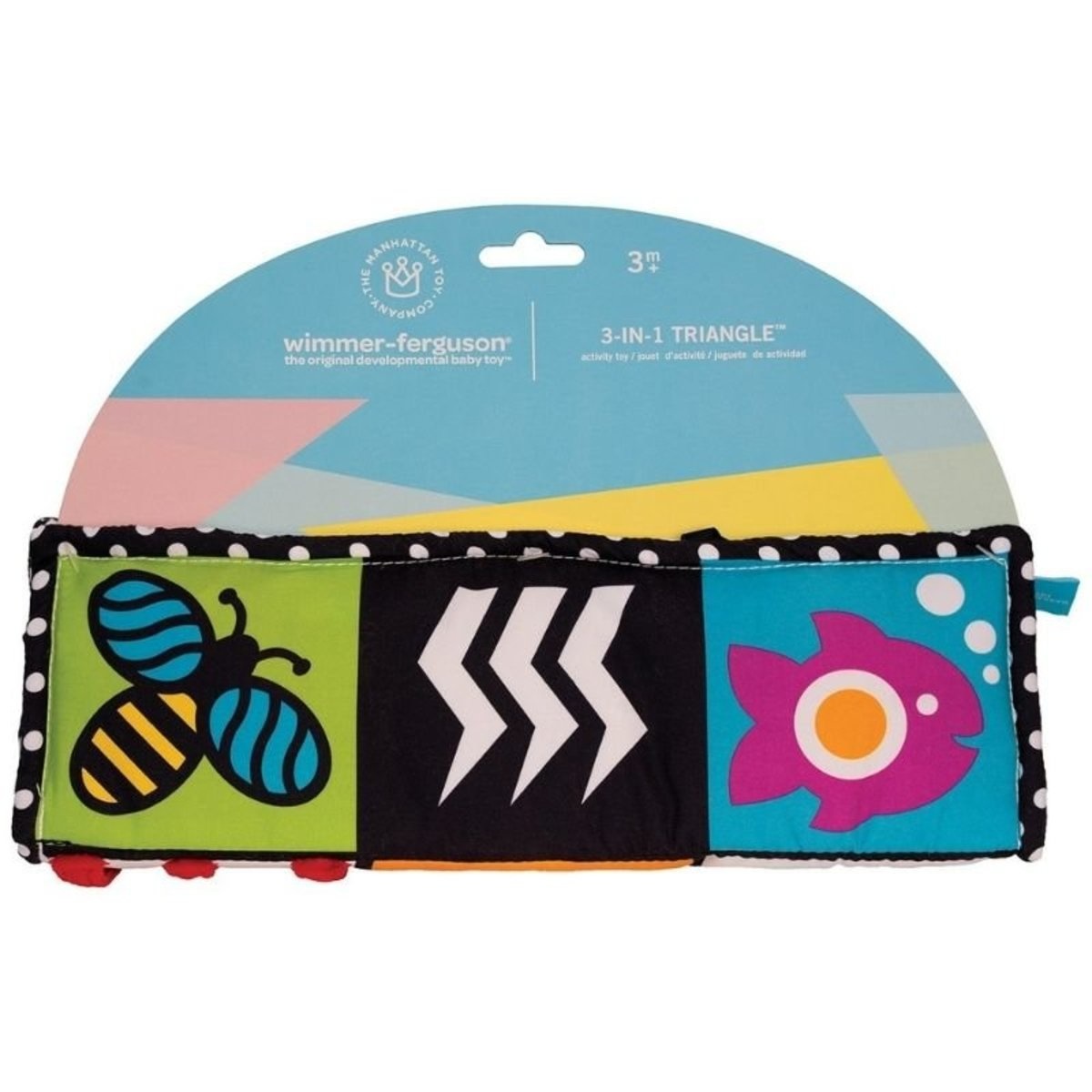 Wimmer-Ferguson 3-in-1 Triangle 
High contrast toys are great for baby's visual development. Up until 3 or 4 months of age, babies can only see black, white and grey tones. This Wimmer-Ferguson mat makes a great tummy time activity. It can be laid flat on the ground to allow baby to explore it's sensory surfaces, or folded into a triangle encouraging baby to raise their head.
This soft fabric ball features a variety of textures and colours providing just the right amount of sensory stimulation to baby as they reach to explore it.