3 year olds are ready to be challenged through their toys. This is also the stage where their creativity really starts to shine. Pretend play is their jam at this age as they begin to enjoy imitating the world around them.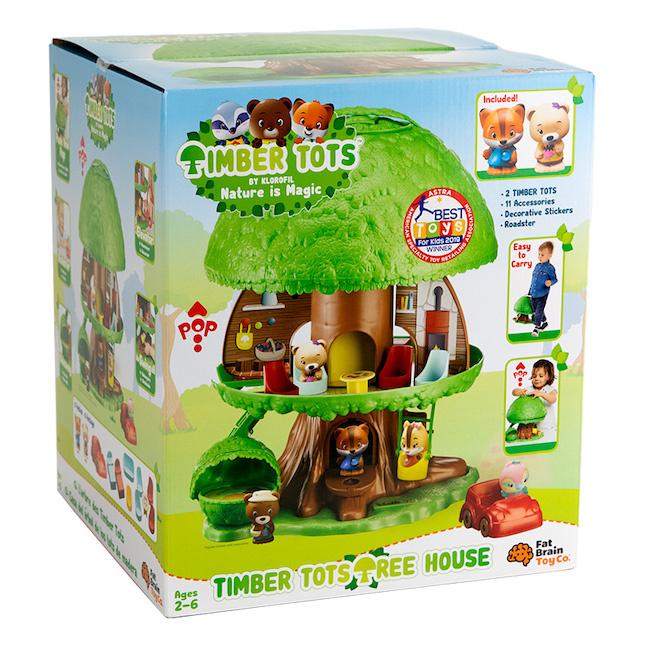 Press the button at the top of the tree and - POP! - the whole thing opens up to reveal a cozy little home hidden inside. We love this tree house for imaginative play. All the included critters and accessories can be stored inside the treetop and the whole thing snaps shut, ready to be carried away wherever you go!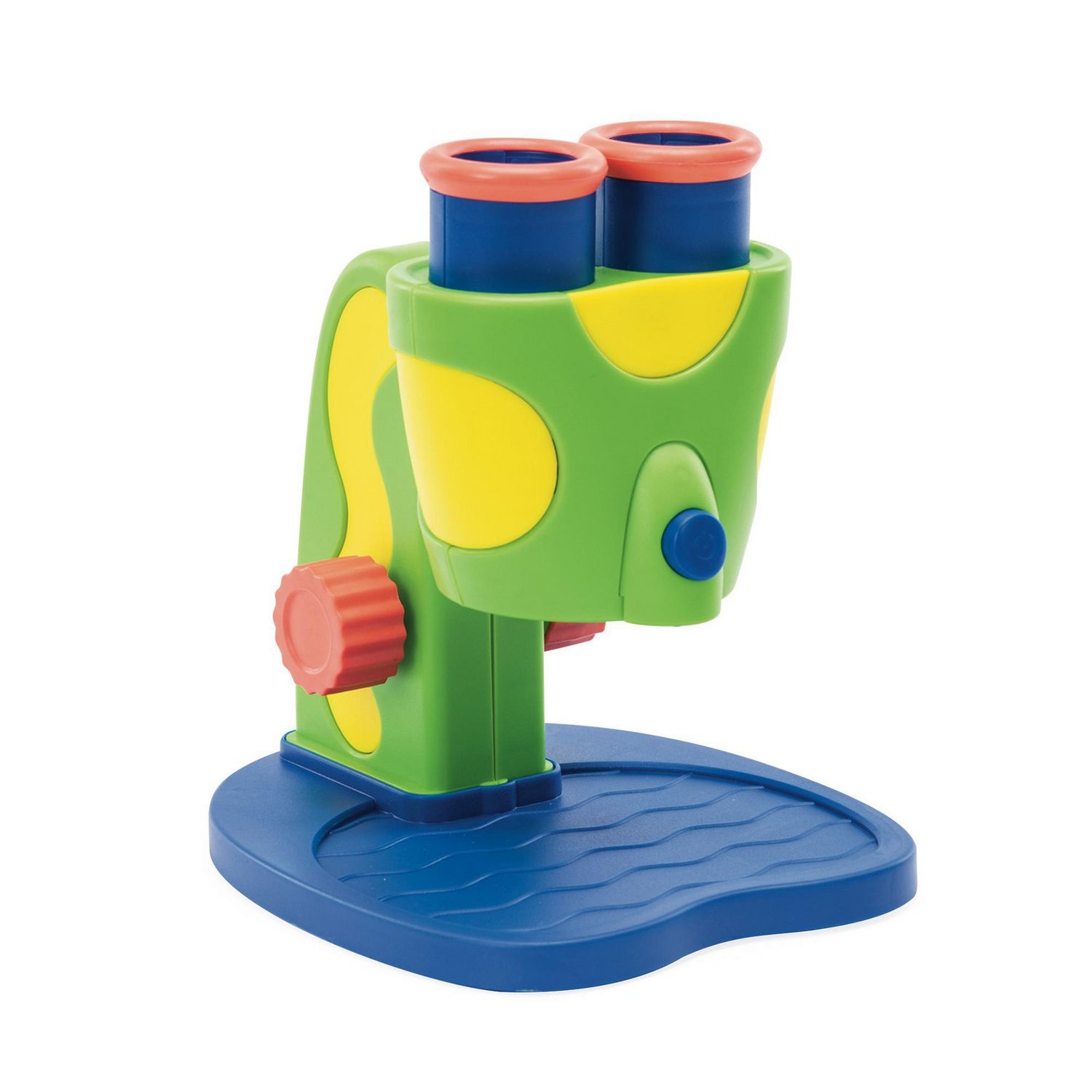 My first microscope is a fully functional microscope designed especially for preschoolers! The chunky design makes this perfect as a child's first microscope. It features two large eye pieces, a knob for simple focusing, 8x magnification and LED light to view small details. My First Microscope offers a great introduction to STEM for young learners.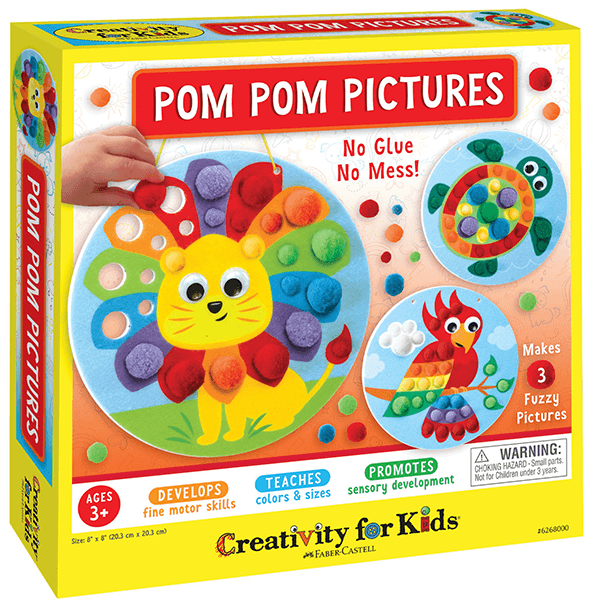 This no-mess art activity is a favourite of many. Pop the colourful pom poms into their matching circle on the art board. Take them out and do it again or hang up your art project.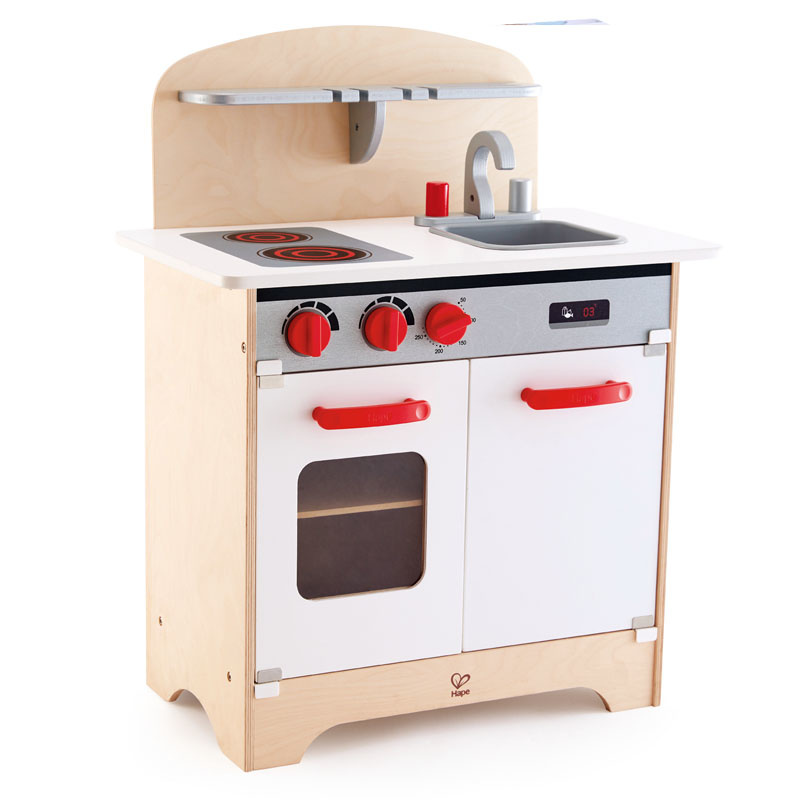 A perfect pretend play kitchen for small spaces, this neutral play kitchen features knobs that turn and click and doors that open for a fun creative space for aspiring chefs and bakers. Pair with some play food for a great gift.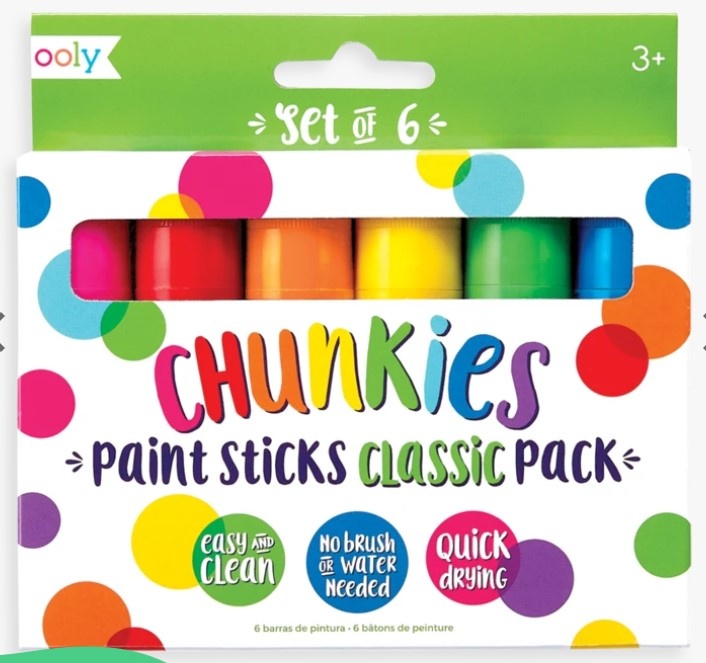 Our favourite and most recommended art supply for little ones, chunkies paint sticks are easy for little hands to hold. They're quick drying and work on all types of materials. We've used them to paint a wooden bird house and even rocks. They go on smooth and come in a variety of colour combinations.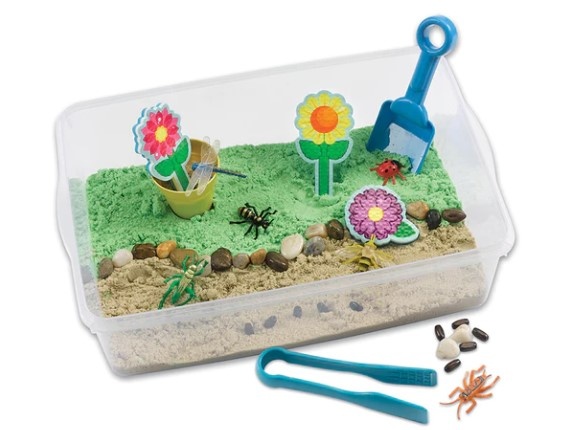 Creativity for Kids Sensory Bins 
Sensory play has so many benefits - from fine motor to encouraging creativity. These sensory bins from Creativity for Kids come in a variety of themes and contain everything you need for creative play. When you're done playing, just pop the lid back on and put it away for another day.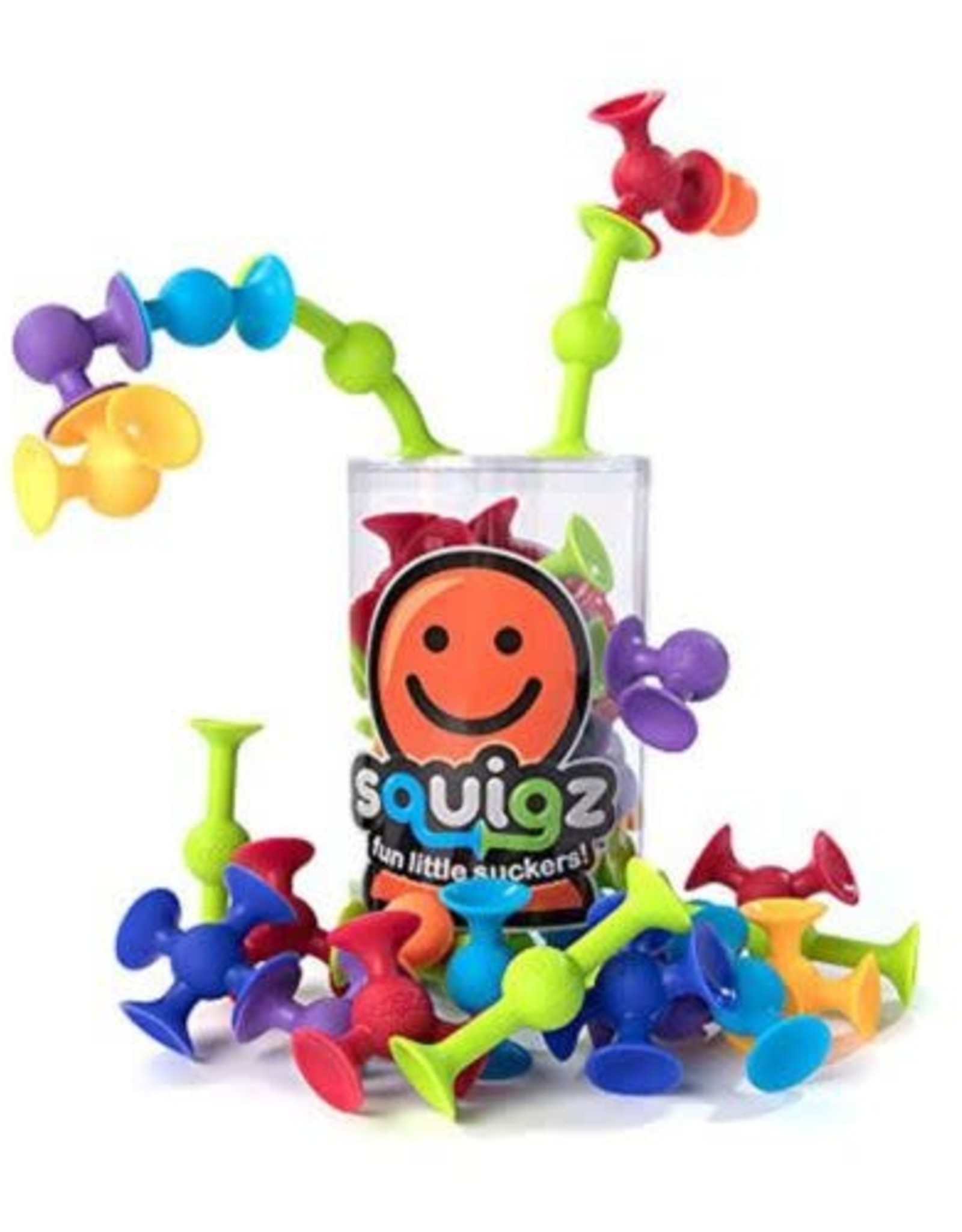 One of our most popular toys for kids of all ages, Squigz provide hours of endless creative fun. These little suction cups can stick to almost any surface (from a table top to a bathtub, a window, etc.) Kids love the "pop" sound they make when they come apart. These are great for fine motor work and building play.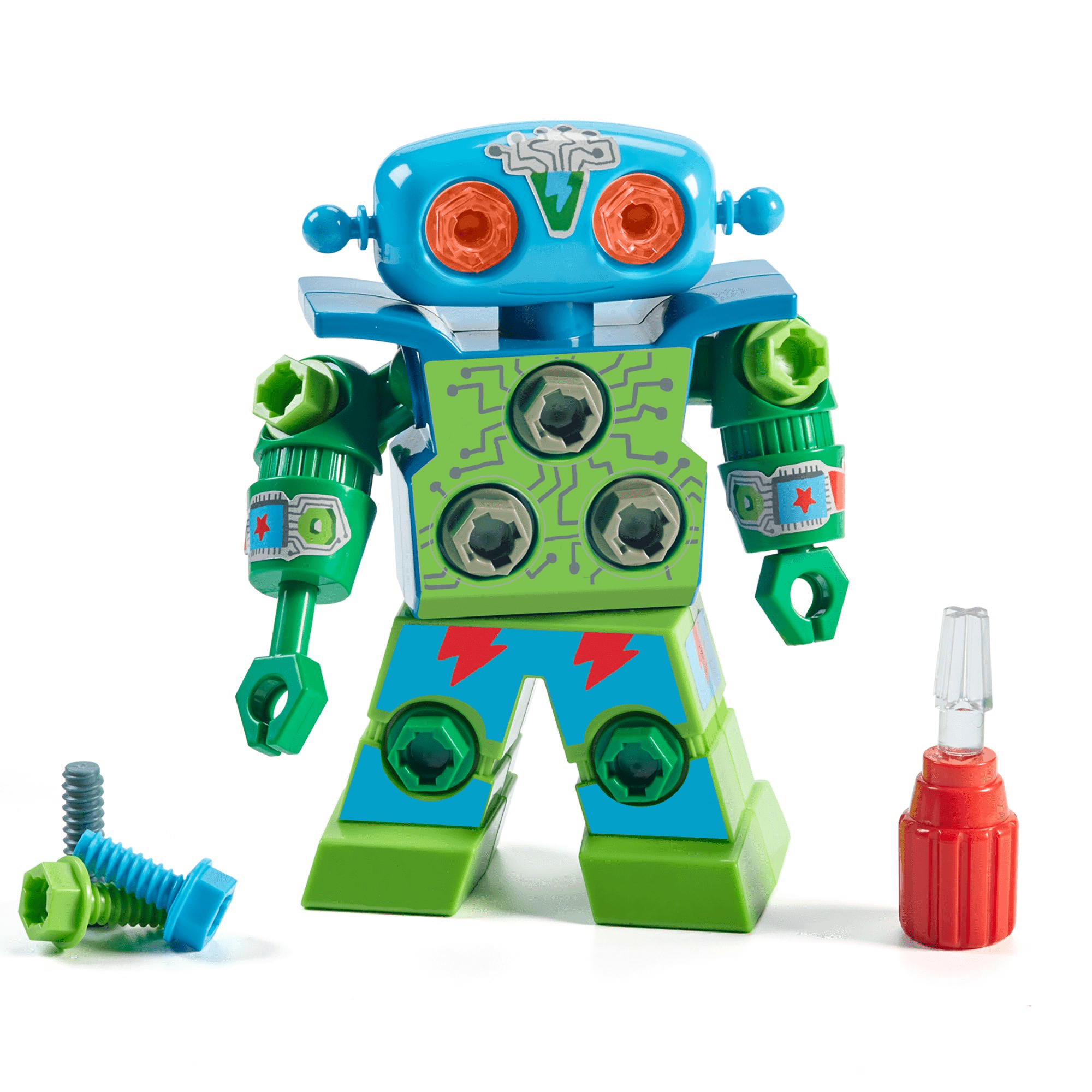 Young engineers will love this design & drill robot. Use the tool provided to screw together the parts of the robot, then take it apart and build it again. This is a great fine motor activity and early introduction to STEM learning.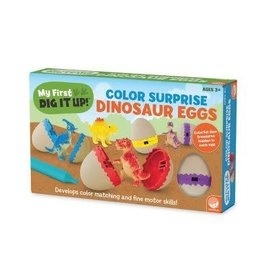 Dig It Up Color Surprise Dinosaur Eggs 
Young dinosaur fans will love cracking open these dinosaur eggs and discovering the hidden dinosaur inside. This is a great toy to work on colour matching and fine motor skills. Kids can match up the 8 dinosaur figurines into their corresponding colour egg. Put the dinosaur back in the egg and "dig it up" again! This a great introduction to STEM learning toy.