Oh the Terrific Twos! Their little minds are moving and developing at rapid speed at this age. Nurture your 2 year old's growing mind with problem solving toys such as magnets that snap together, puzzles (such as 2 piece puzzles), sorting objects by size shape or colour or building toys.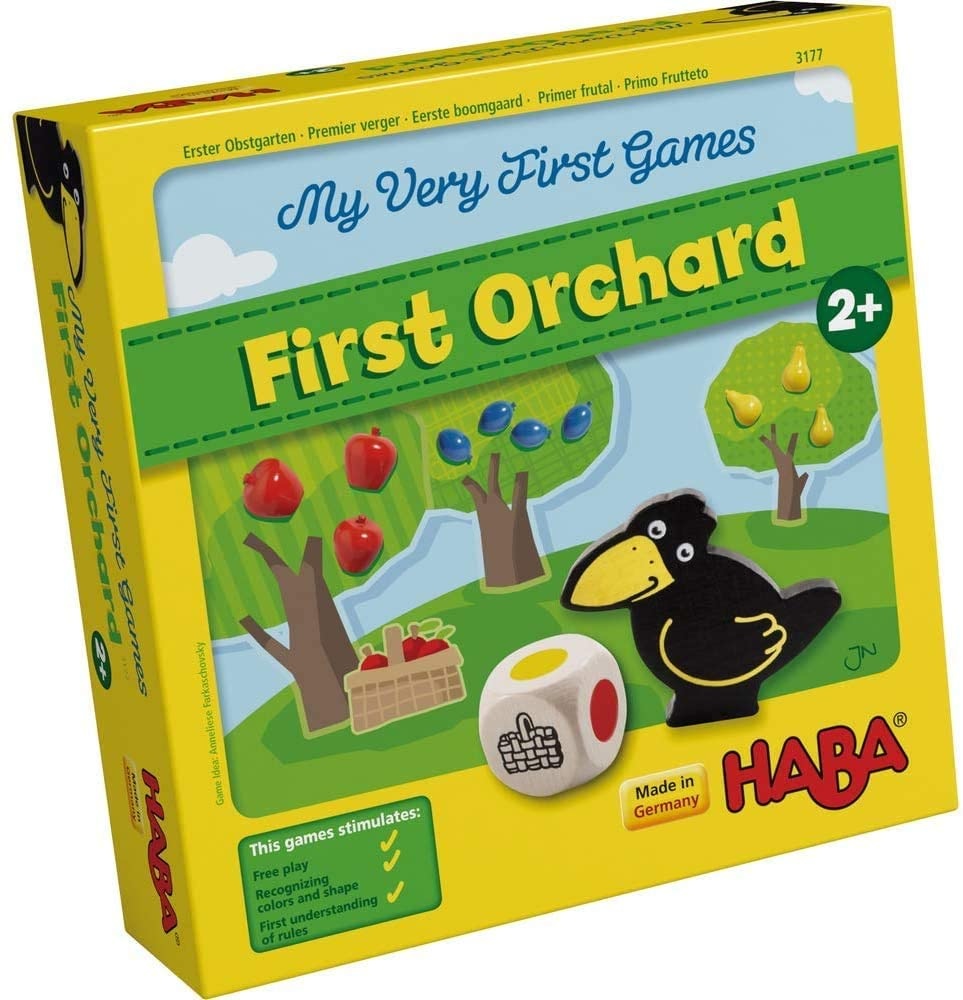 Our top selling toddler game, this is a great "first" game for toddlers. This is part of the Haba First Games series, designed to introduce young children to the concepts of game play. Players will try to pick all the fruit from the trees before the raven reaches the end of the path. The wooden fruit pieces are chunky and can be used for pretend play as well. This a great game for colour matching and practicing taking turns.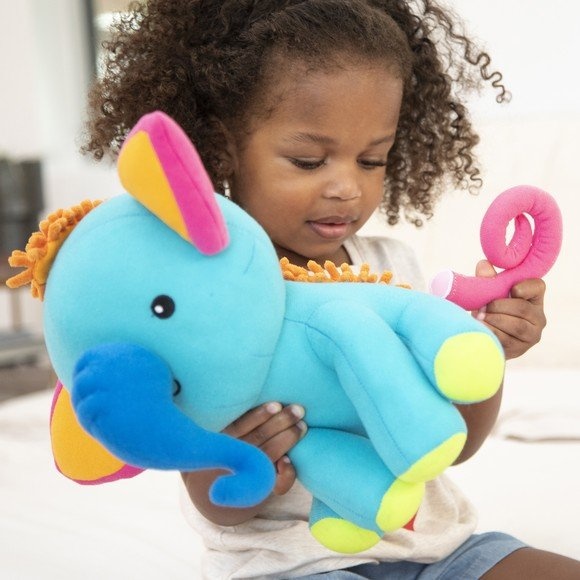 Create your own unique plush character with 11 body parts that stick on with velcro. Toddlers will love using their creativity to create their own cuddly creature.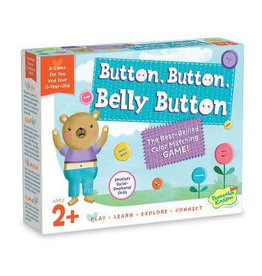 Toddlers love belly buttons! This game works on colours, and early game skills such as turn taking. Match the button cards and teddy's belly button images. This is a great first game for toddlers and one that will have everyone pointing to their belly button!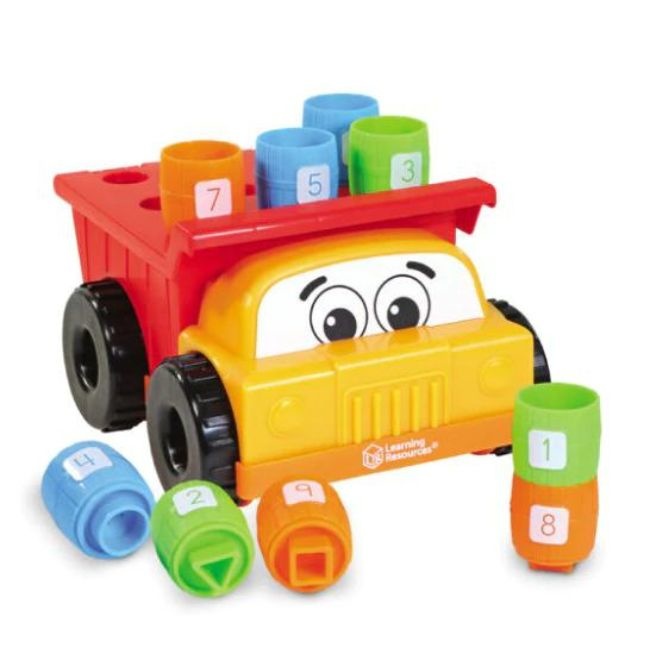 Tony the Peg Stacker Dump Truck
NEW from Learning Resources this year, we love this adorable dump truck that also works as a shape sorter. Toddlers will love building the truck then dumping everything out and starting over.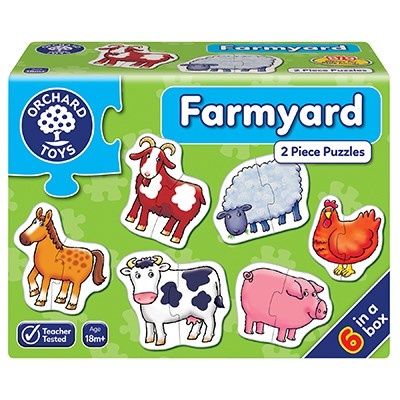 A great introduction to puzzles, these six "first" puzzles feature 2 piece puzzles of familiar farm animals. Chunky pieces are easy to fit together and are a great way to work on toddlers fine motor and hand-eye coordination.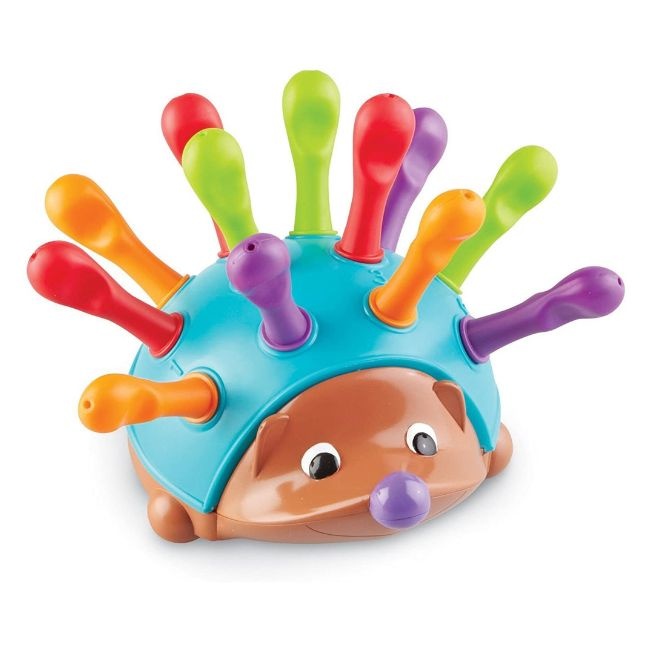 One of our favourite fine motor toys, Spike encourages toddlers to build their fine motor skills with these chunky peg-shaped pieces. Spike's back comes off allowing the pieces to fit neatly inside for storage.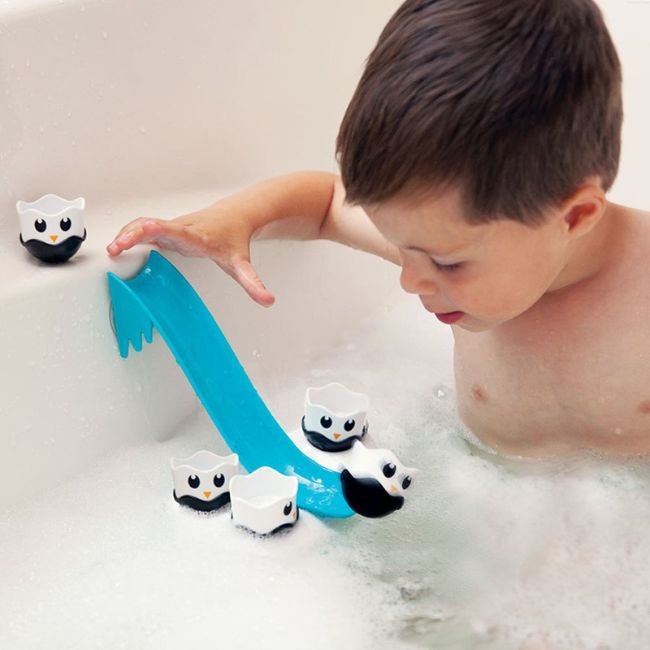 We simply couldn't put a gift guide together without including a bath toy! This bath slide by Fat Brain Toys suctions to your bath tub. The adorable wobbly penguins slide down and into the bath. The penguins float in the tub and you can even stack them for more fun!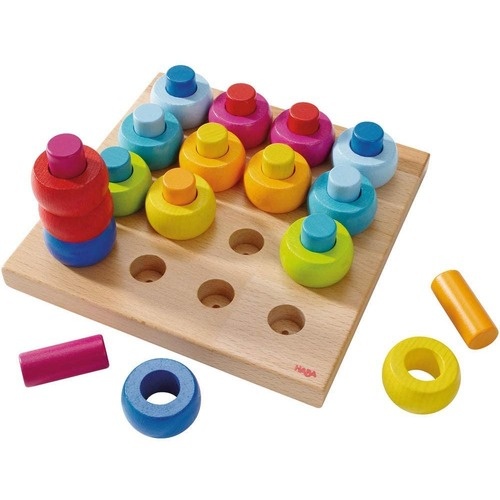 A classic Montessori favourite activity, this solid wooden board holds 16 coloured pegs and 16 rings. Toddlers can colour match the pegs and rings. Or have fun stacking the rings and pegs, building towers or practicing colours, patterning and counting. 
A fun quiet time activity, use the magnetic pen to move the balls around the maze. Toddlers can work on counting, hand-eye coordination and fine motor skills!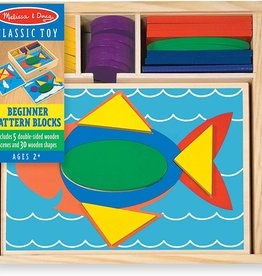 A great first puzzle for toddlers, toddlers can create images using these five two-sided boards with templates to fit the coloured geometric shapes. Complete the pictures by matching the shapes!