We love making toy recommendations. Check out our top holiday gift ideas by age group.
Oh, the magic of Christmas. When your kids get to rip open the gifts you so carefully wrapped and you stand ready with your camera in hand to capture their reaction. Toys are fun, yes, no doubt. But, did you know, toys are also useful for so many aspects of childhood development? So much skill building and learning happens through play. That may be why the famous Maria Montessori said "Play is the work of the child".
You might notice our toy guide looks a bit different than the ones you find in your mailboxes, you know, the ones delivered by the big box stores. For one, the toys we carry for the most part don't contain batteries, and are toys that emphasize learning and development. We've curated a fun selection of toys that allow kids to have fun while mastering key developmental skills. So when your child rips off the wrapping paper of a toy from our store, you don't have to worry about buying 17 packs of batteries, instead you can sit back, watch and be amazed at how much your child is learning through play.
While we have created an age-based toy guide, we don't mean to say that these toys are for this age ONLY. We love stocking toys that will grow with the child. While our Connetix magnetic tiles are listed in our "Great Gifts for 4 Year Olds", my 6 year old will be opening this toy under the tree this year (shh, don't tell him I told you that). Wooden blocks are in the "Great Gifts for 1 Year Olds", but wooden blocks are a perfect toy for preschoolers, and kindergarteners too! We just mean to say wooden blocks are great to introduce at age 1. But that's not to say it's not a perfect give for a 3 year old who enjoys building too.
Ok, that's enough chatter. Show me the gifts!
Top Christmas Gifts for Babies in 2021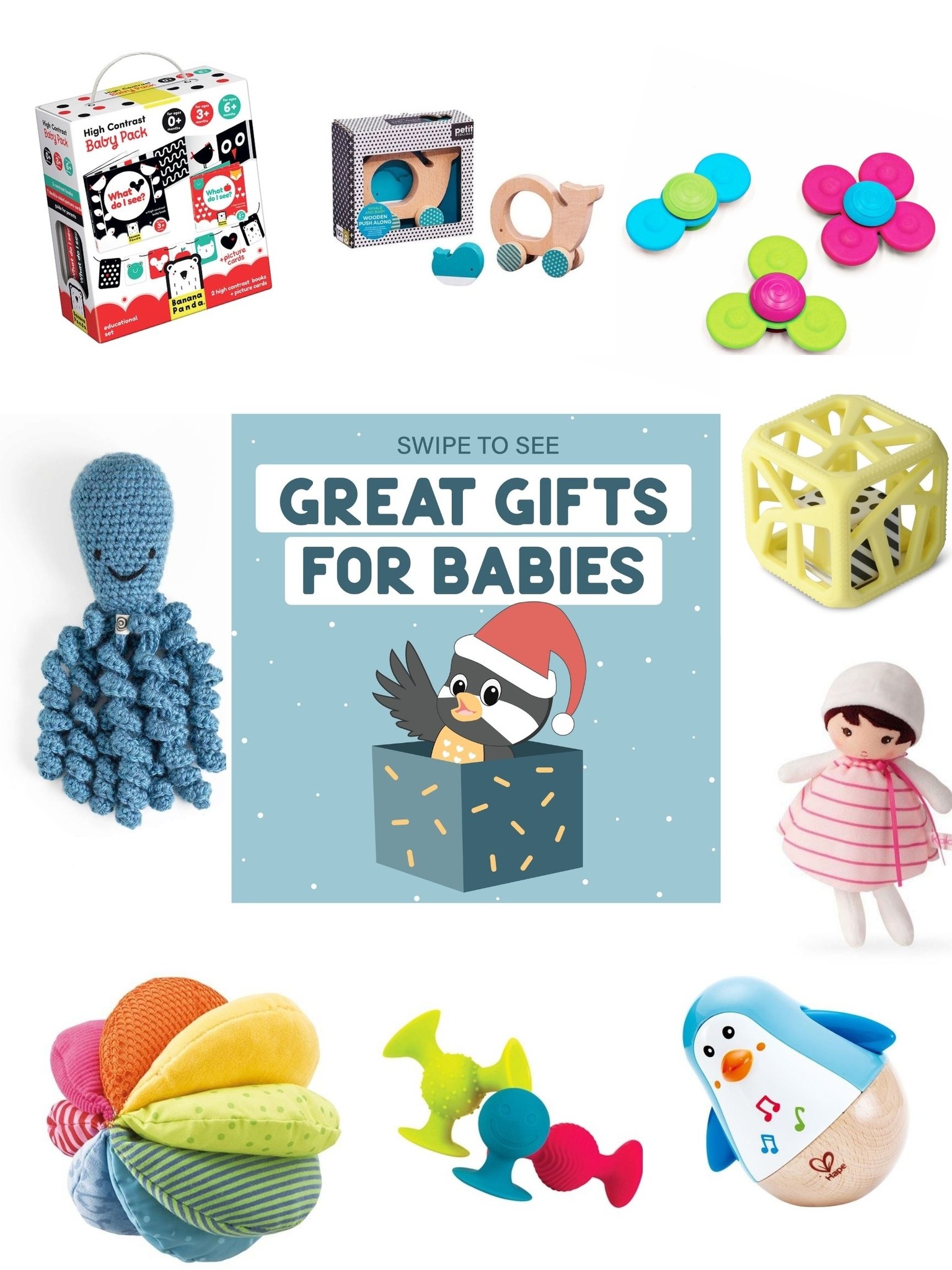 Banana Panda High Contrast Cards
Top Christmas Gifts for 1 Year Olds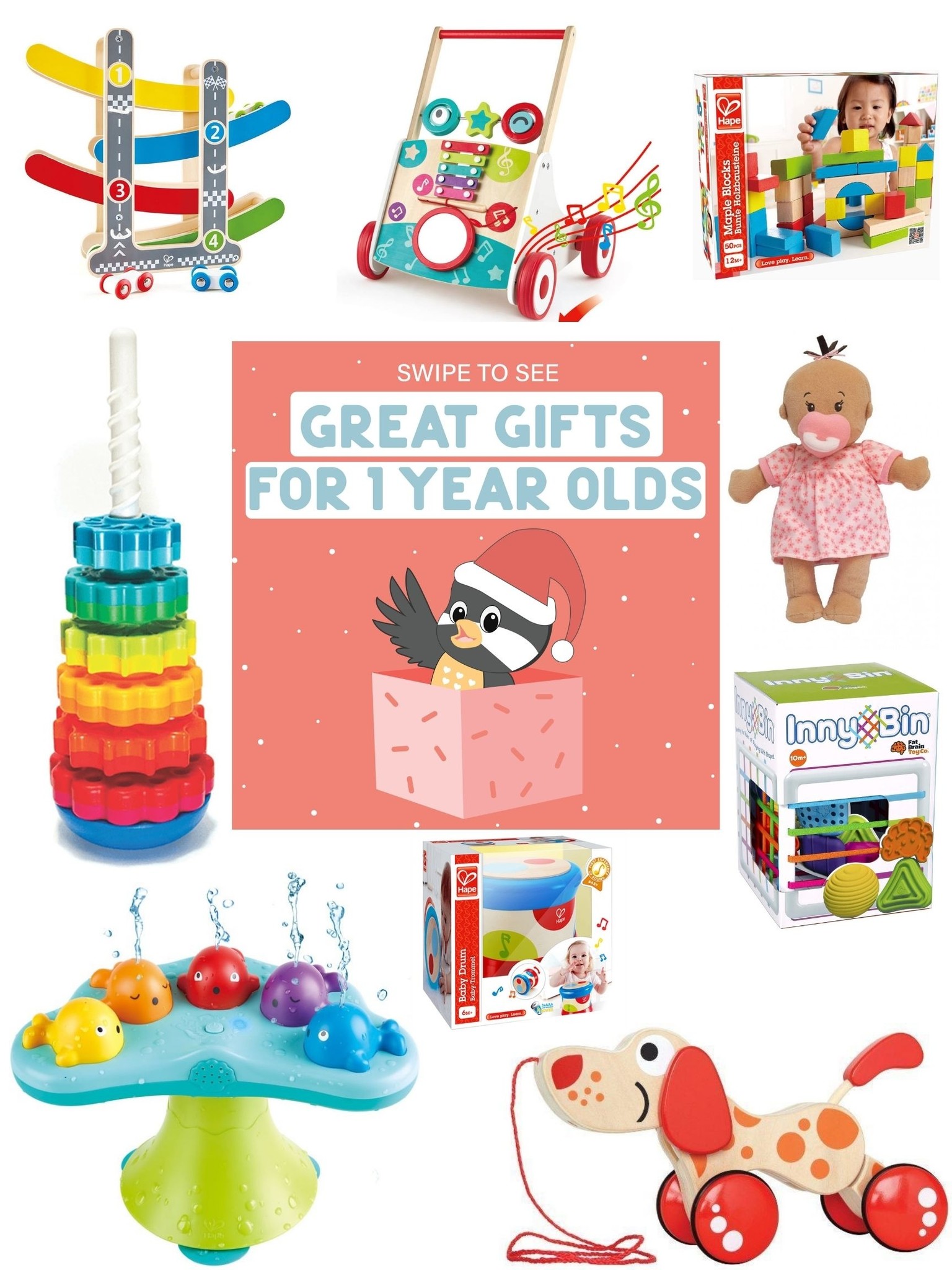 Top Christmas Gifts for 2 Year Olds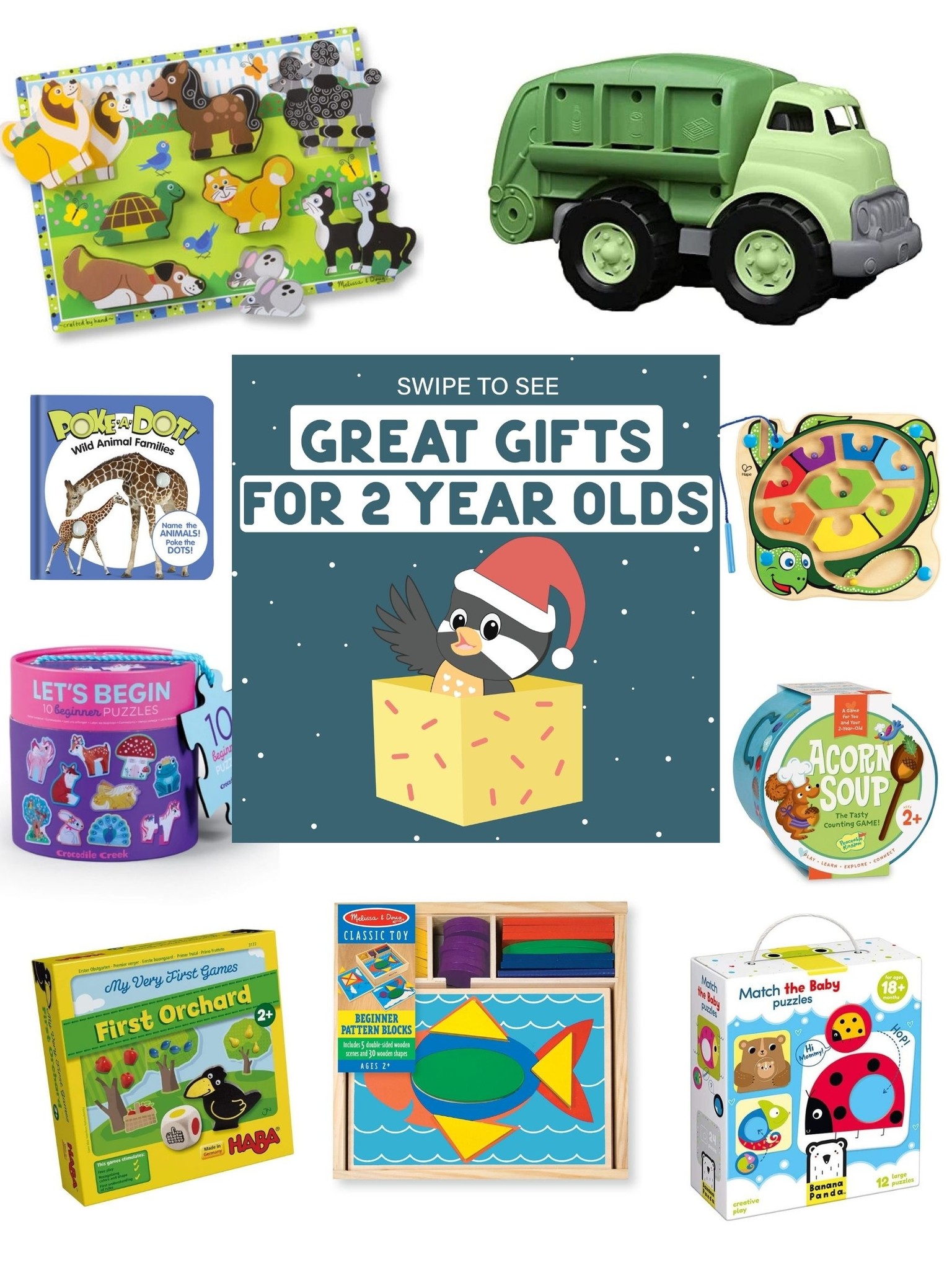 My First Games - First Orchard
Top Christmas Gifts for 3 Year Olds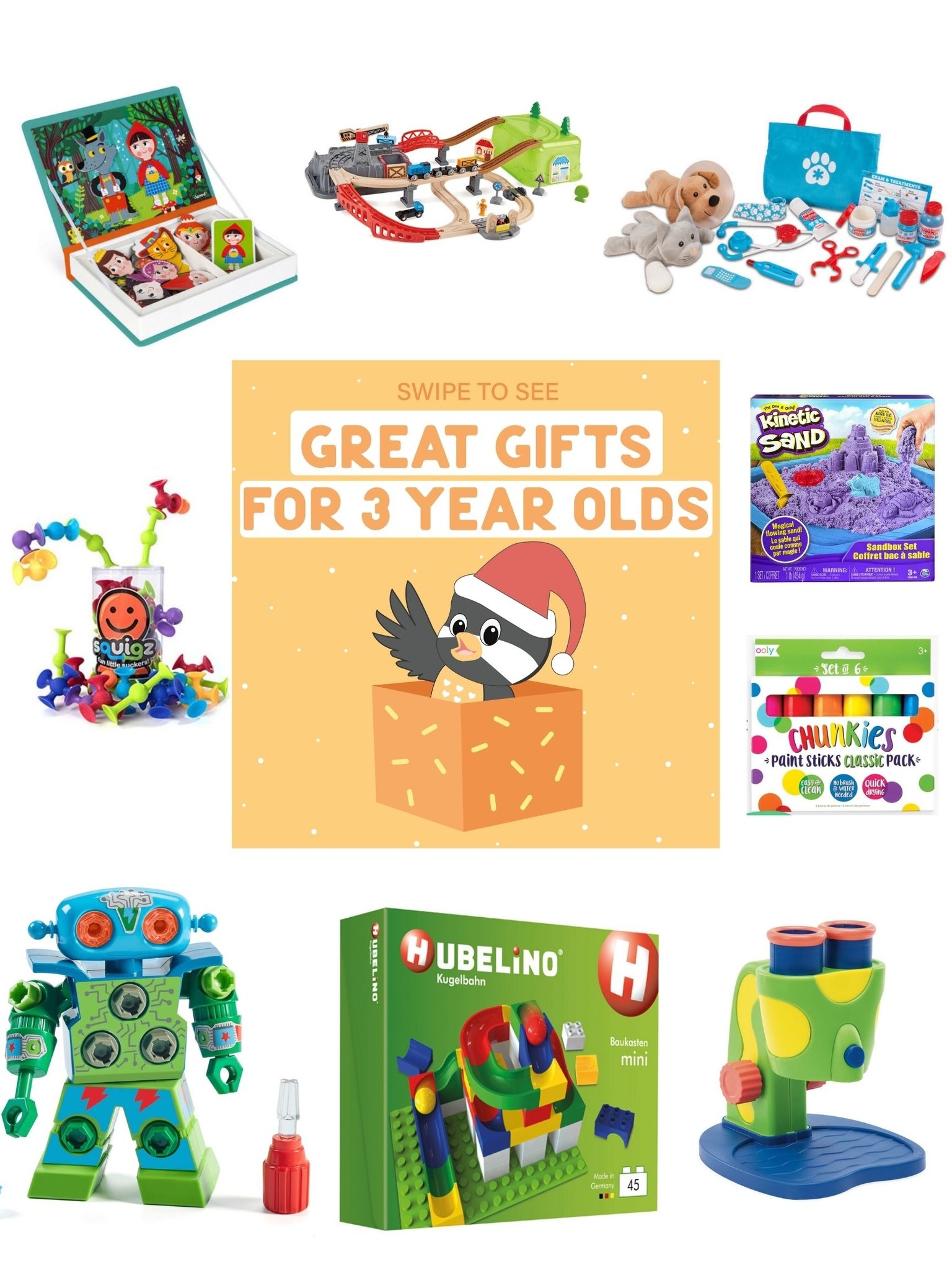 Melissa & Doug Examine & Treat Vet Set
Top Christmas Gifts for 4 Year Olds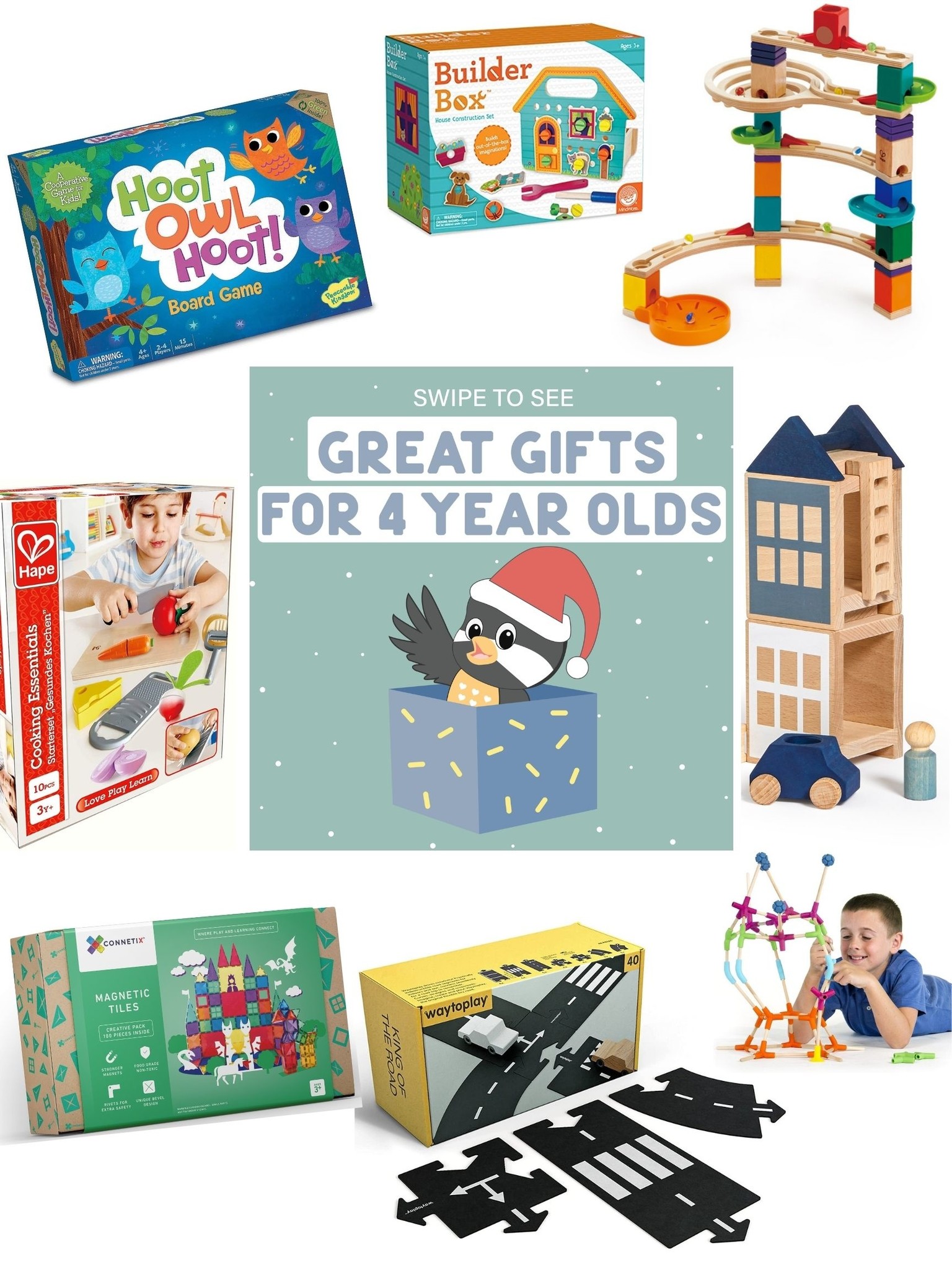 Hoot Owl Hoot Cooperative Board Game
Top Christmas Gifts for 5 Year Olds 
Geosafari Jr Talking Microscope
Race to the Treasure Cooperative Board Game
Hape Solar System 102 Piece Puzzle
Top Christmas Gifts for 6 Year Olds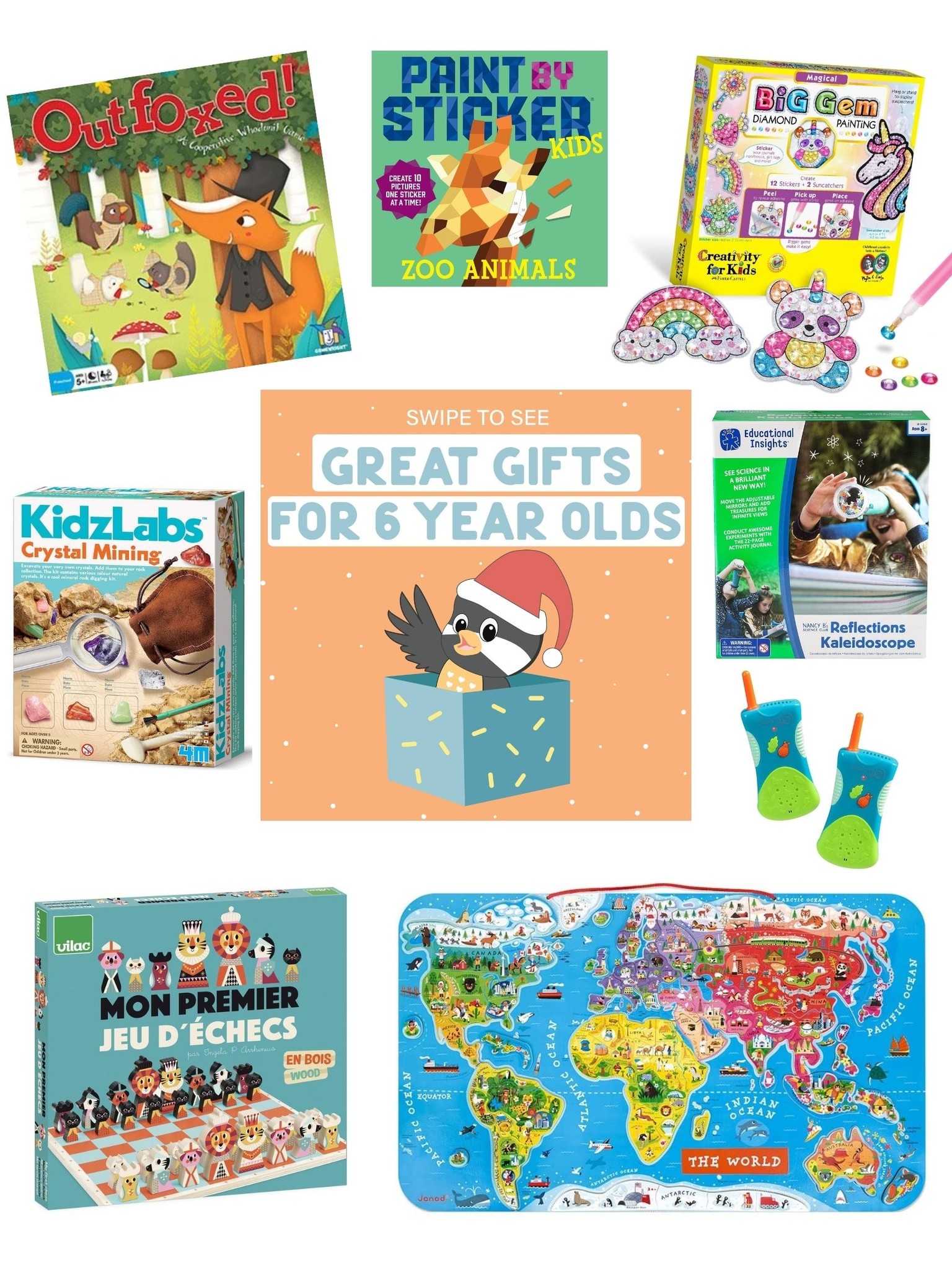 Shop these great holiday gift ideas and more at our store, Chickadee Kids Company, located at 2178 Mountain Grove Ave, Burlington.