Road trip, plane trip, train trip ... travelling with kids can be stressful for parents. Whether travelling with a toddler, preschooler, kindergartener or a big kid, we have some great travel toys to keep the kids occupied and hopefully avoid the endless "are we there yet"?
Looking for toys to keep kids occupied on a long car ride or plane trip? You've come to the right place. We are the experts in keep 'em busy, and hey, you might as well throw in a little learning too, right? After all, we love a little roadside skill building. Check out some of our top travel toys for kids, broken down into ages & stages. 
Travel Toys for Babies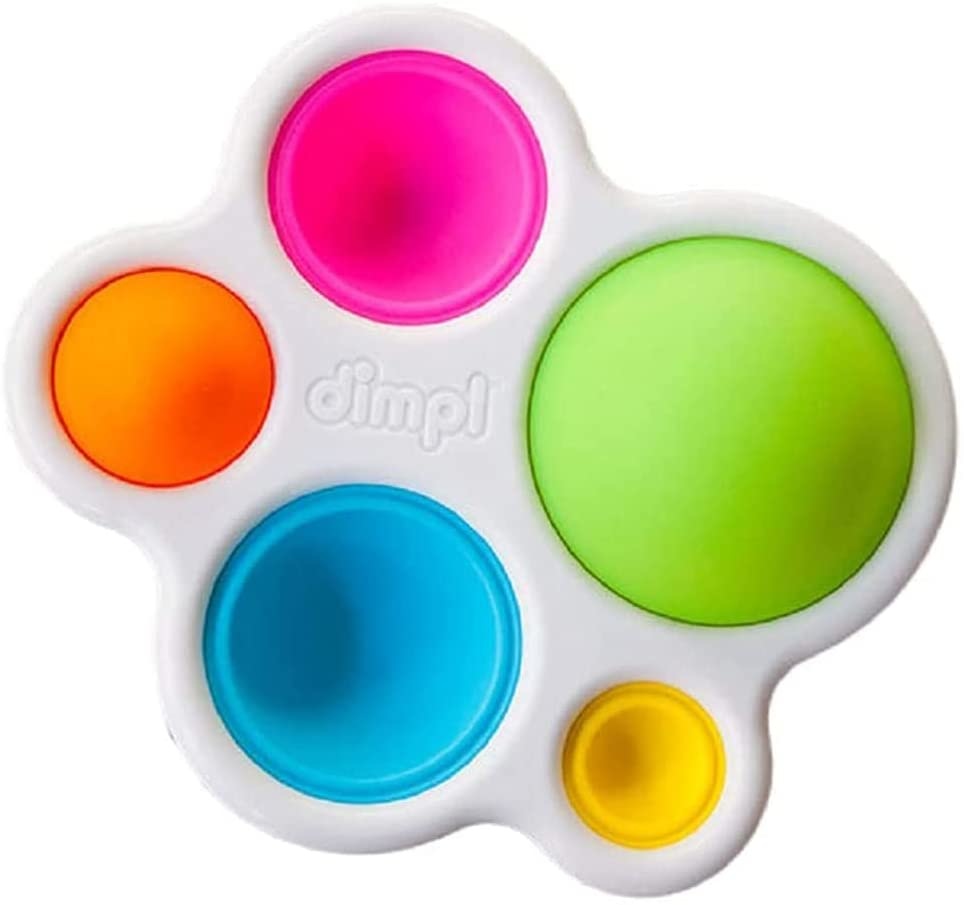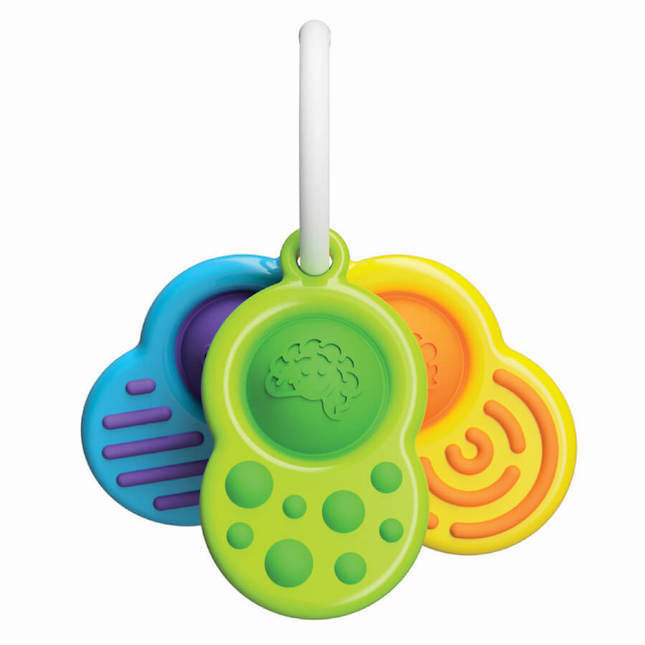 The Dimpl and Dimpl Clutch are hands down our favourite travel toys for babies. The silicone bubbles make a satisfying pop sound that is just loud enough to satisfy baby while not loud enough to annoy parents. The textures stimulate baby's senses and they are made with a high grade silicone that is perfect for teething. 
Travel Toys for Toddlers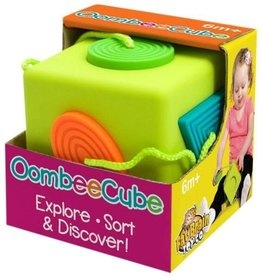 Oombee Cube 
The shape sorter that's made for travel. Toddlers love shape sorters and this one has all of the shapes attached to the cube so you don't need to worry about any loose parts flying under the seat of your car. Plus it's made of that same high grade silicone as the dimpl so you don't need to worry if your toddler likes to mouth their toys.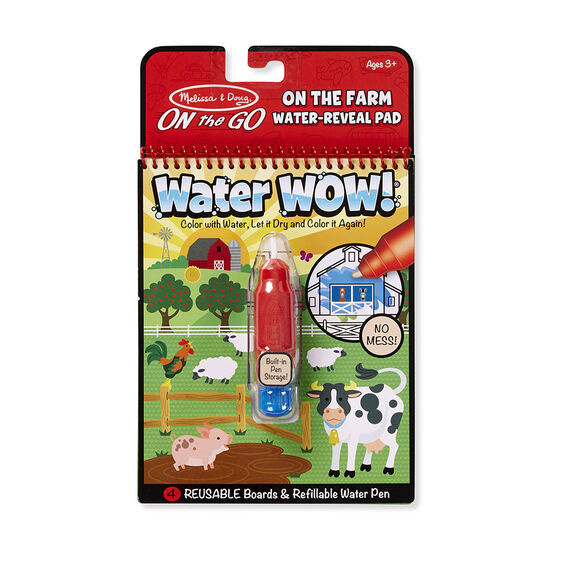 Water Wow 
Perfect for all ages, these magical colouring books will delight kids and parents. Simply fill the brush with water and watch the colour magically appear on the page. The best part? They dry white so you can colour the pages over and over again.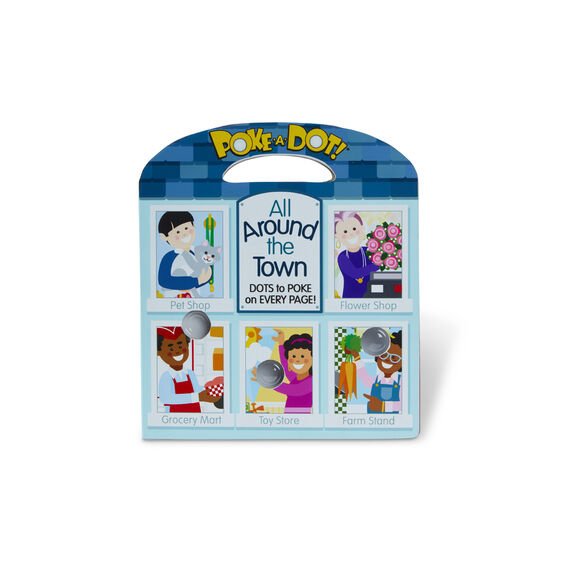 Poke-a-Dot Books 
Keep little hands busy with poke-a-dot books. Kids love poking these irresitable buttons on every page to hear the satisfying click and pop. Poke-a-dot books help encourage language development, color recognition, and fine motor skills.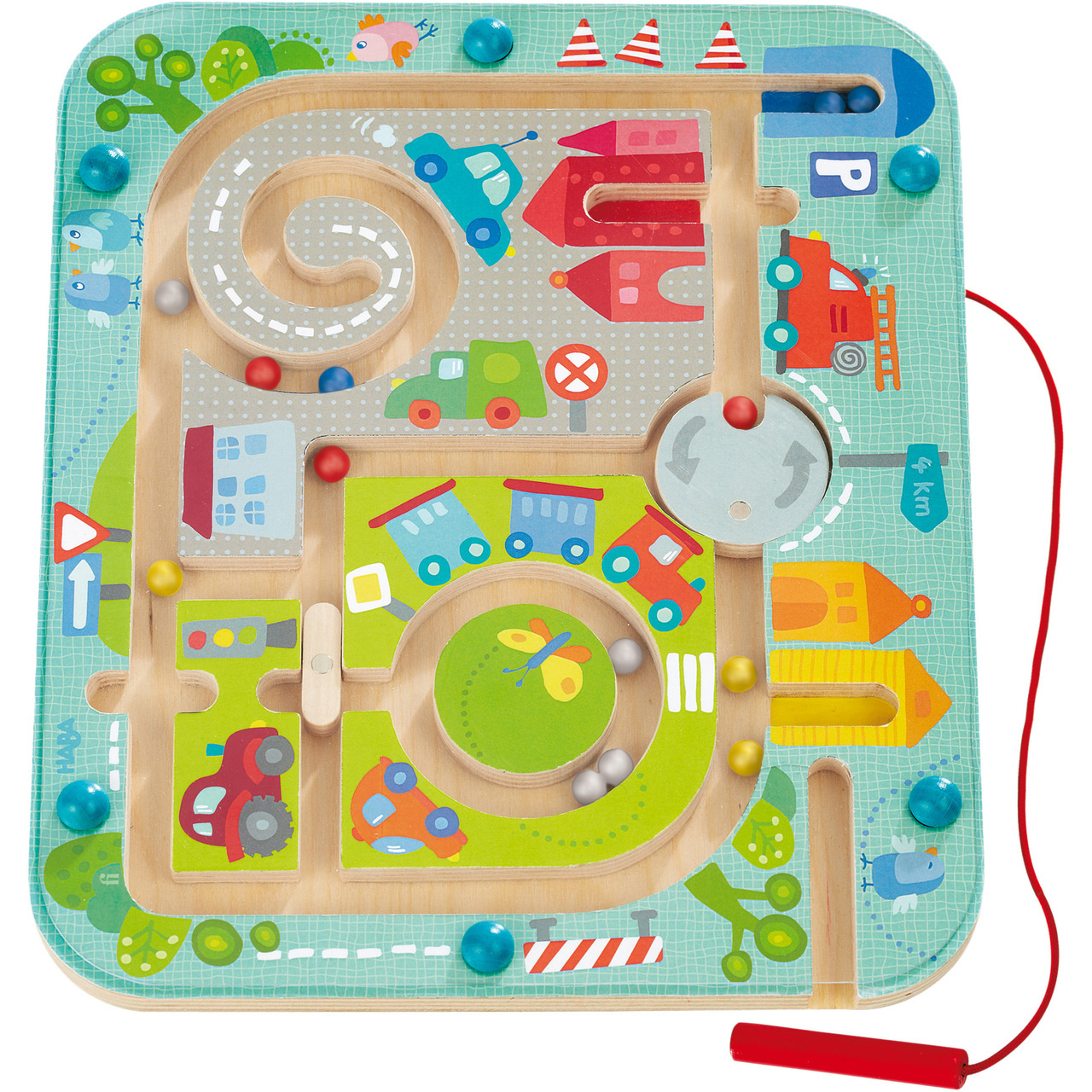 Magnetic Game Town Maze
Navigate through the streets of town using a magnetic wand. All the small pieces are contained in the case so you don't need to worry about losing any small parts. 
Travel Toys for Age 3-4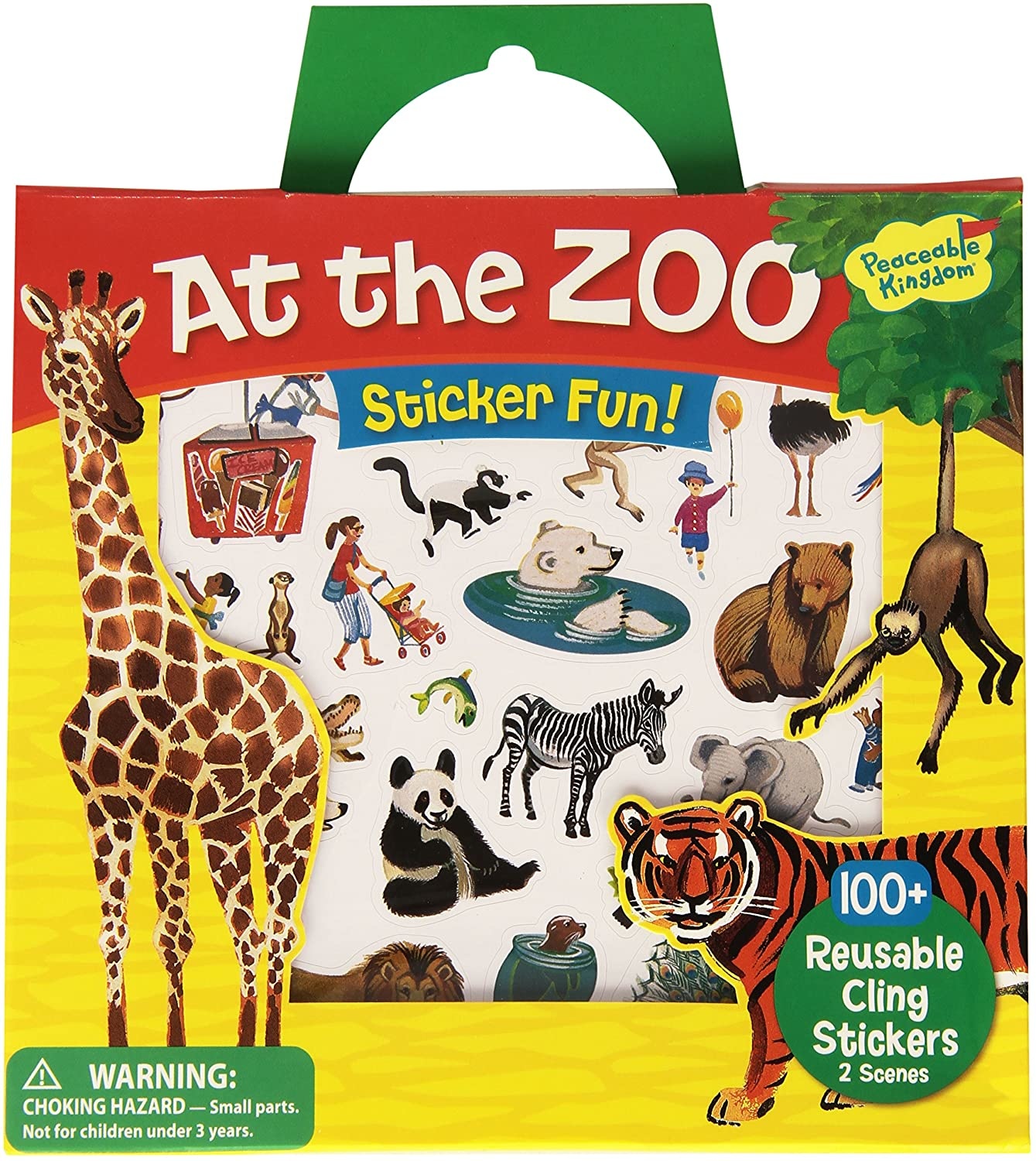 Reusable Sticker Tote 
A perfect activity for on-the-go. Simply peel the reusable stickers and place them anywhere on your play scene. Great for in the car, on the plane or just about anywhere you need to go.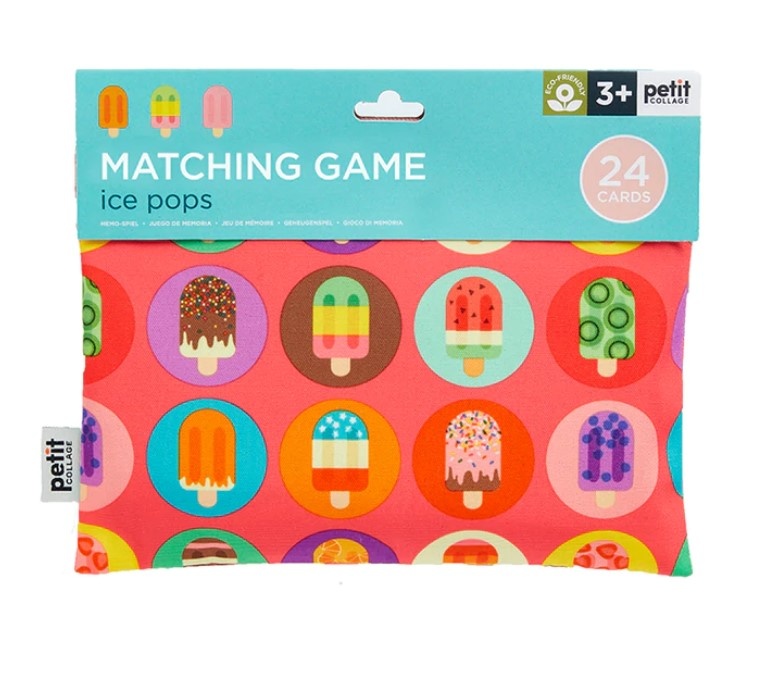 Matching Games
Matching games are great for on-the-go fun. They come in a convenient travel case and are fun for all ages or can be played solo.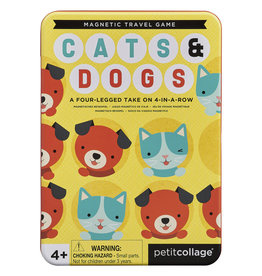 Cats + Dogs Magnetic Travel Game
A great on-the-go take on connect four. Try to get four of your animal (cat or dog) in a row to win this magnetic travel game. 
Magnetic Dress-Up 
This imaginative play toy comes in a convenient carry tin making it perfect for travel. Use the magnetic pieces to change the character's wardrobe as she embarks on adventures.
Travel Toys for Big Kids (Ages 5-8)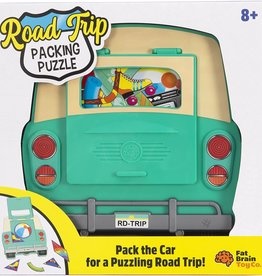 Road Trip Packing Puzzle 
This brainteaser game is just tailor made for a road trip. How well can you pack your car for your road trip? Pick a challenge card, collect the items then try to perfectly arrange the items into the trunk of the car. This game puts problem solving skills to the test and encourages logic, critical thinking and creativity. I told you we'd have kids learning on the go!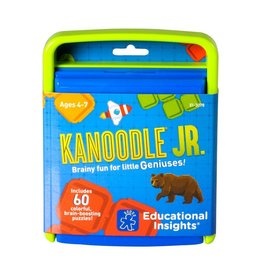 Kanoodle Jr. 
This fun logic game comes in a durable travel friendly case for on the go fun. Includes 60 puzzle challenge cards for solo play.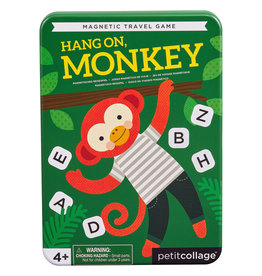 Hang On Monkey
A great game for practicing spelling and building vocabulary. Guess the secret word before the image of the monkey is completed in this fun Magnetic Travel Game!