You've picked the pumpkin and decorated with spider webs, and now it's time for family game night. I love a good themed game night so I've pulled out all our spookiest board games. And by spooky, I don't mean really spooky - they're kids games, after all. But anything with a witch, ghost or monster gets put into the October game night pile. Do you like to theme your family board game nights with the seasons? 
Check out our best Halloween themed board games for kids.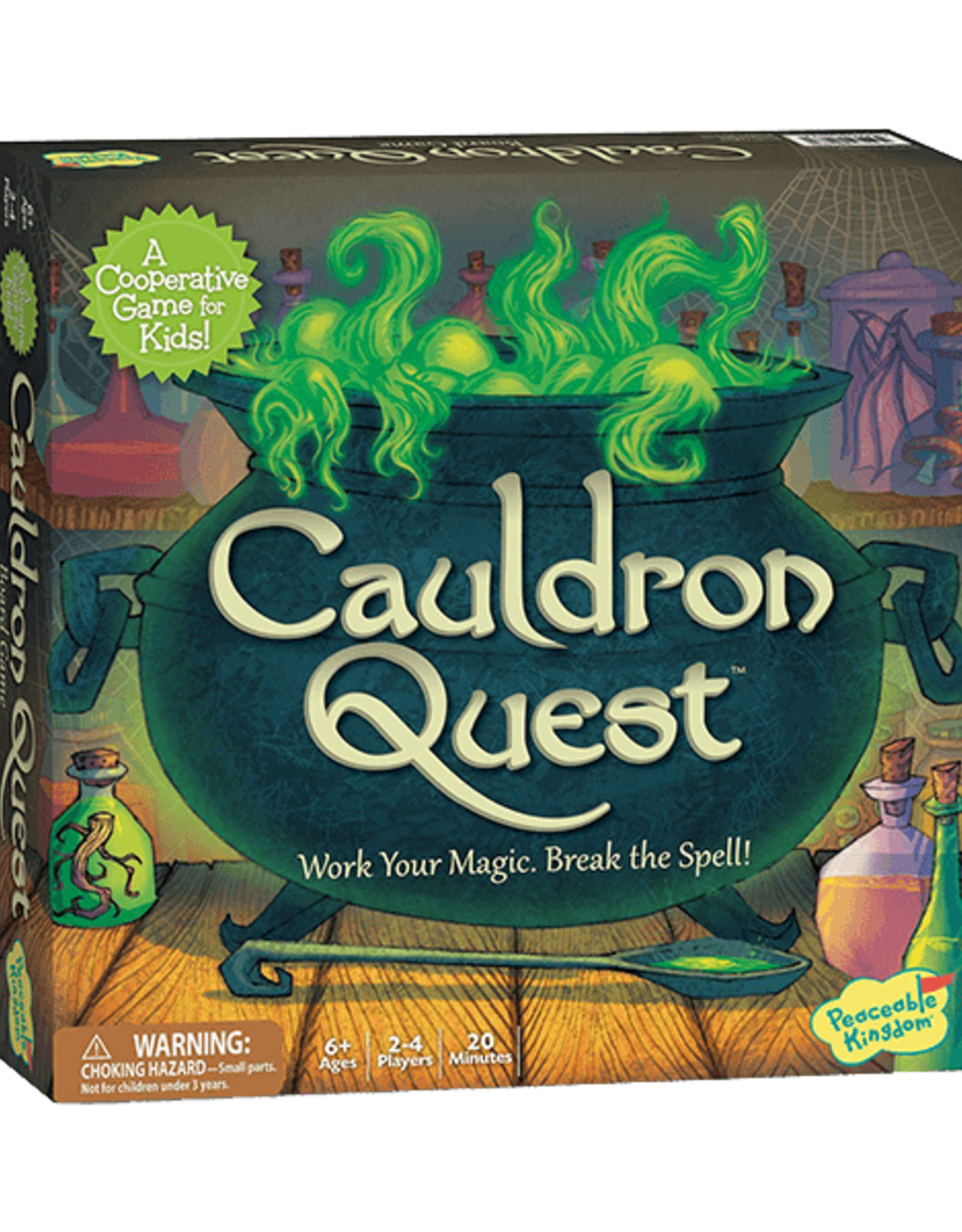 This is a cooperative game, meaning players are working together to complete the game, rather than competing against each other. The story of this game is that the evil wizard has cast a spell and you need to create a potion to break it. Find all the ingredients you need before the wizard blocks the paths and you win. This game is ideal for kids ages 6+.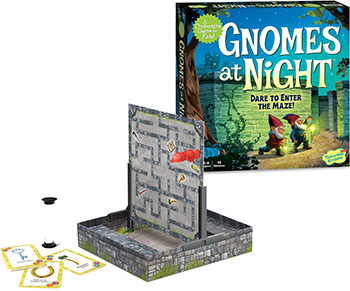 This is another cooperative game where players must communicate with each other from behind their game board to win the game. 
The story here is that the Queen is hosting a celebration and will give away 12 items from her secret treasure box. But when she goes to open the box, she finds the treasures have been stolen. The gnomes must work to get all of the treasures back before time runs out. Use the gnomes to navigate through a maze. Come up against a wall? Tell your partner. They can go through the wall on their side of the game board to help you retreive the item. Find all 12 items before the timer runs out and you win. This is a great cooperative game for ages 6+ that requires players to communicate and work together.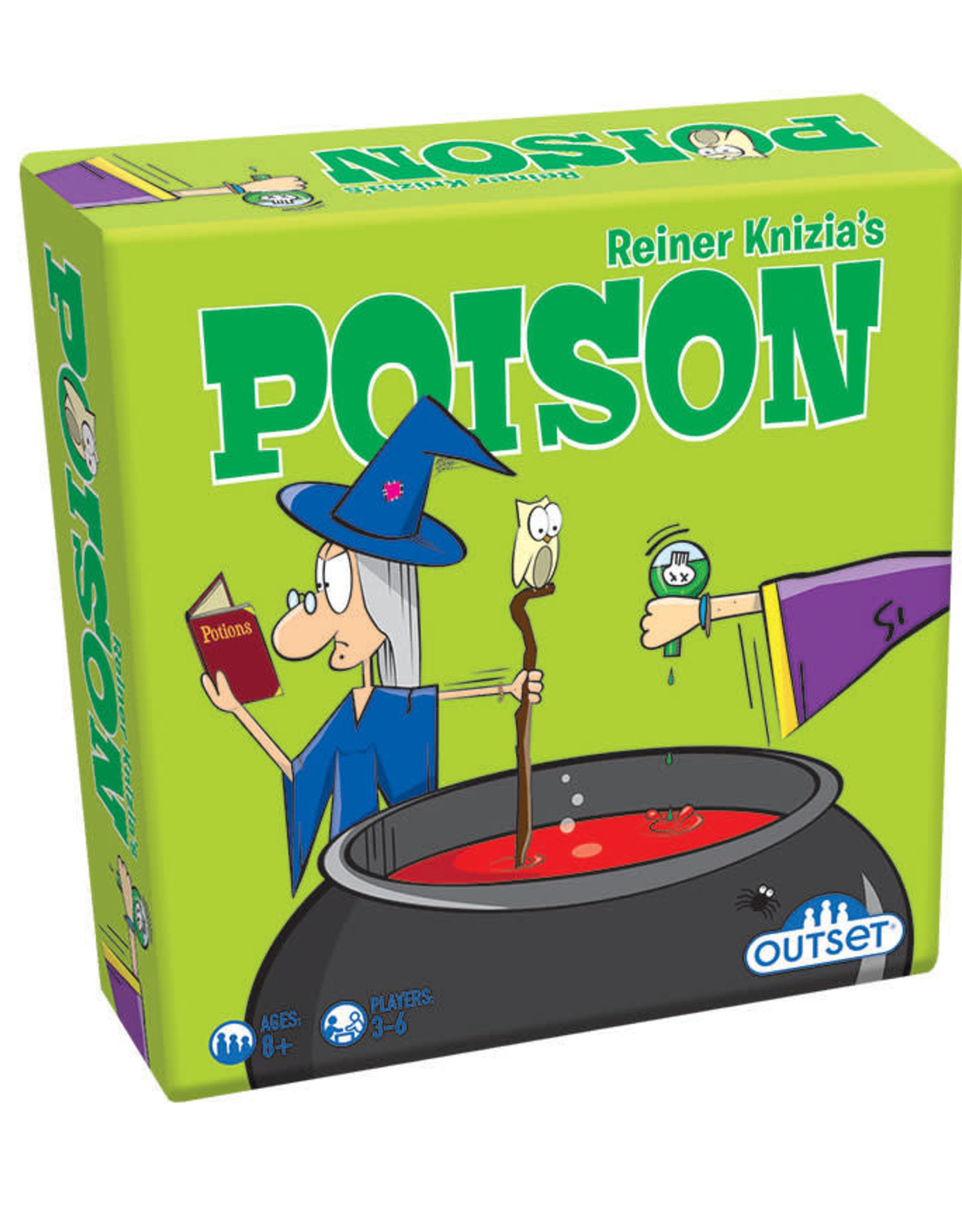 If your kids like Crazy 8s and UNO, they'll love this card game! Each player gets 12 cards that are all numbered 1 through 7. You take turns playing one card from your hand into one of the three cauldrons. Each cauldron is a different colour and you need to match the colour of your card to the colour of the cauldron. Green poison cards are wild and can go anywhere. If the value on the cards reaches higher than 13, the cauldron explodes and you have to pick up all the cards. This is a great game of strategy and ideal for kids ages 6+.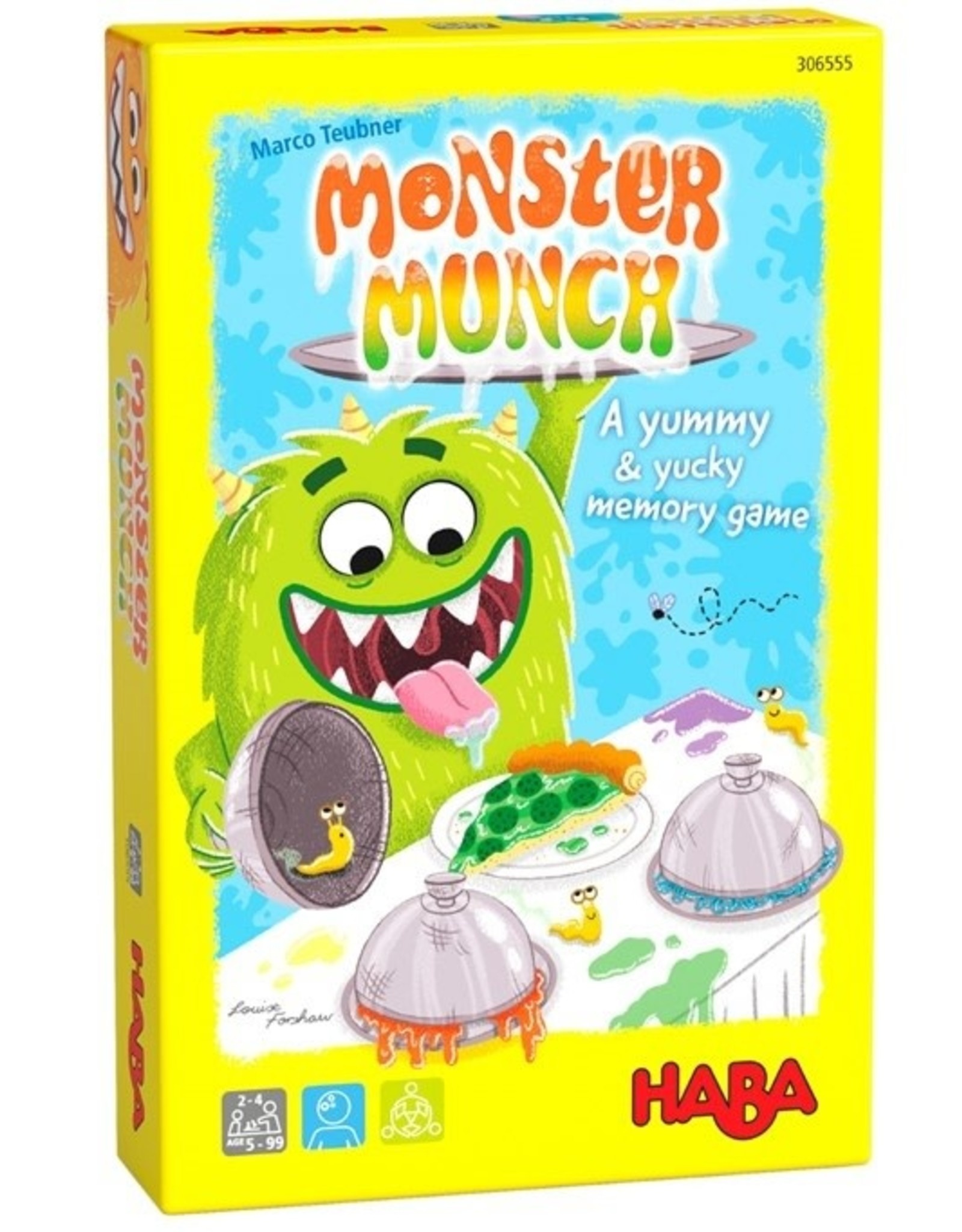 We love a good Monster game around Halloween time. This fun game for ages 5+ is a memory challenge, and is also a great one to talk about picky eating! In this game, players turn over as many serving dishes as possible to move forward quickly, but be careful! There are some foods that monsters don't like at all and you need to remember where they are. The first player to reach the end of the buffet and get back again wins!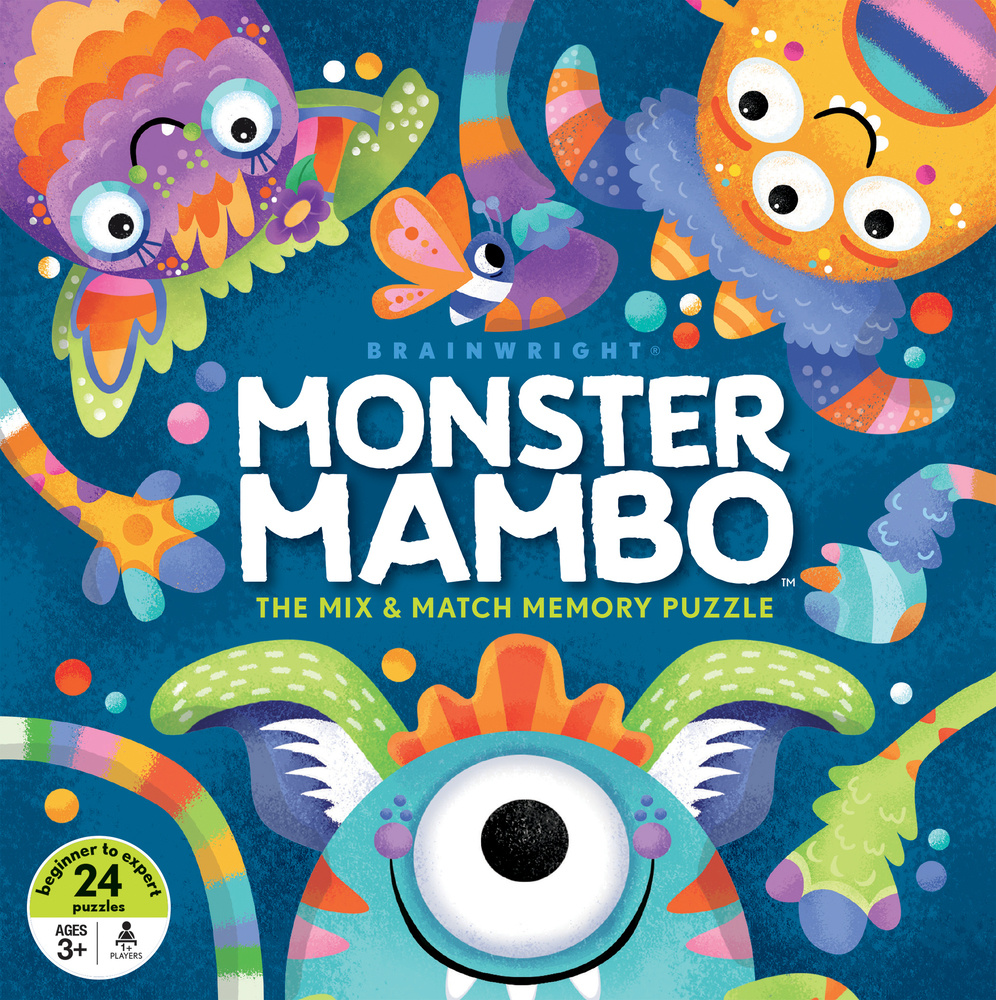 It's a monster mash-up! This is a fun memory game for younger kids, ages 3+. With various levels of play, this game can easily grow with your child and is a great one for families with multiple children. Construct colorful creatures to match the pictures on each card. For an added challenge, hide the pictures and build from memory. For an even bigger challenge, hide the pictures and build from memory. Then do thee Monster Mambo - arms and legs wiggle so you can boogie-woogie with your beasts!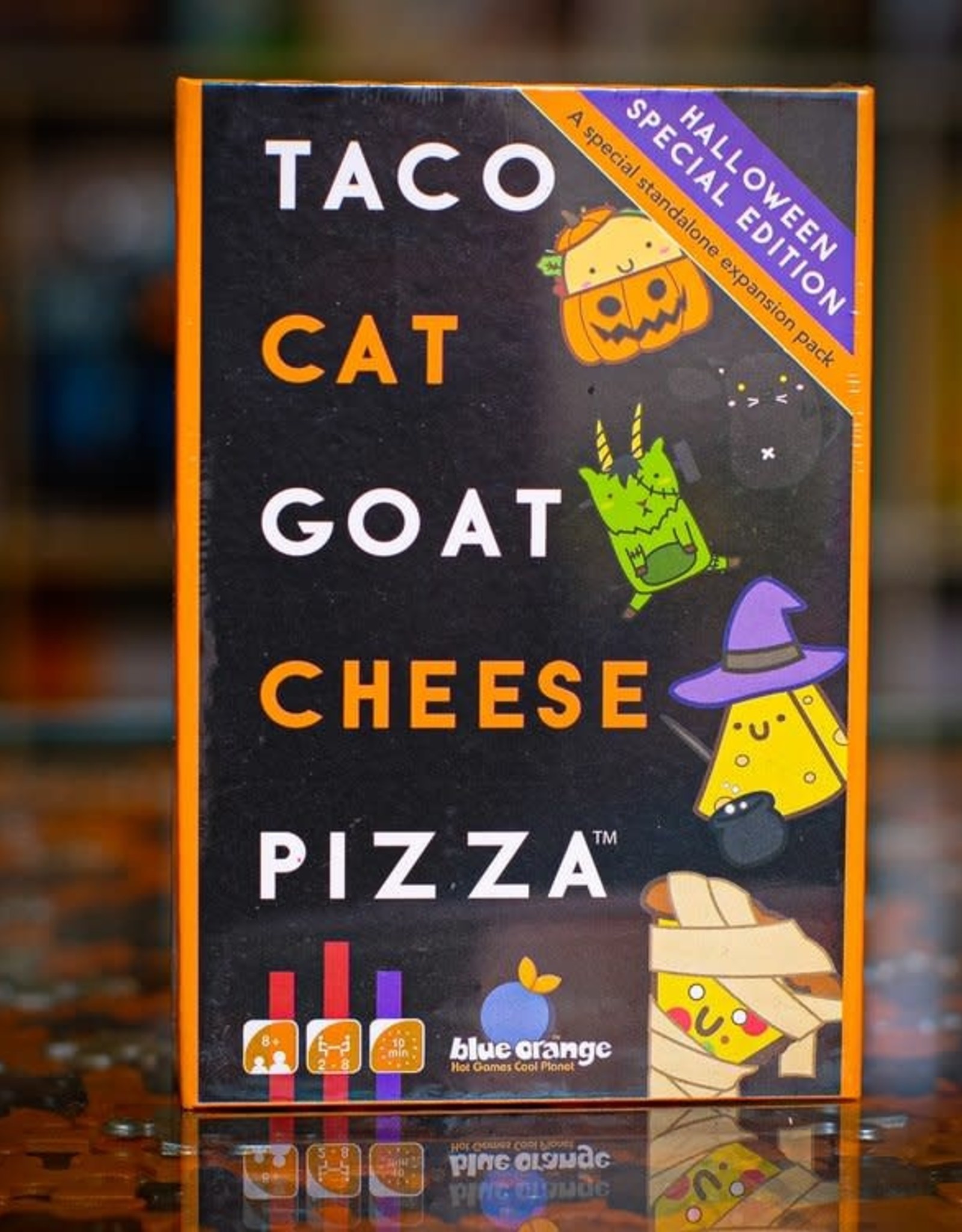 A Halloween version of the best-selling Taco Cat Goat Cheese Pizza, this game is sure to draw some laughs and is a great game to play with the whole family (adults included). On their turn, each player puts a card into the community pile while saying taco/cat/goat/cheese/pizza in player sequence. When the card matches the mantra — boom! — everyone slaps their hand on the deck, with the last one to slap picking up the cards. Whoever rids themselves of cards first wins!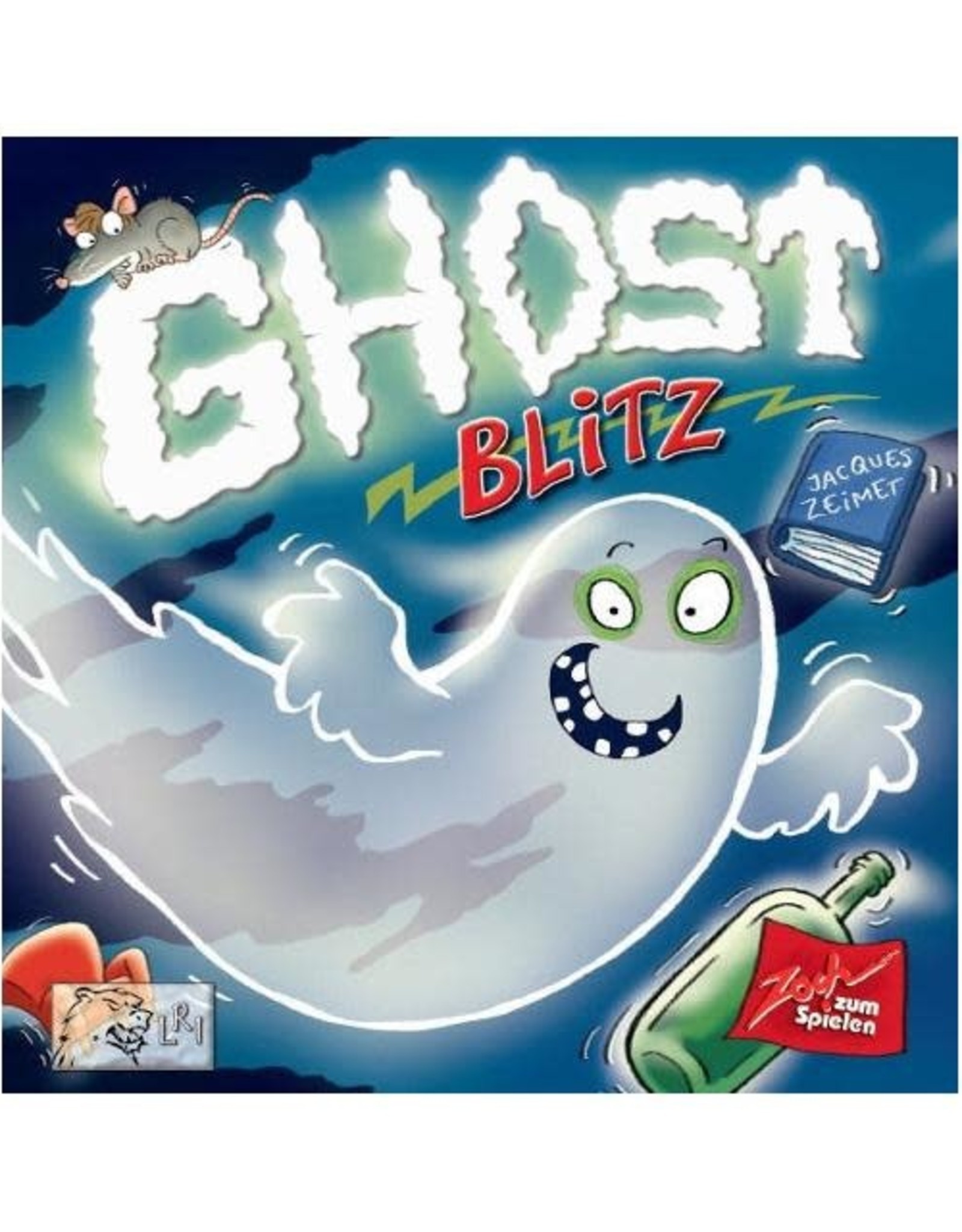 This fast paced, quick thinking logic game is fun for kids and grown-ups. We have 3 different versions of this game. Ghost Blitz and Ghost Blitz Dice are recommended for ages 6+. Ghost Blitz Jr can be enjoyed by kids ages 4+.
The gist of the game is: five wooden items sit on the table: a white ghost, a green bottle, a cute grey mouse, a blue book, and a comfortable red chair. Each card in the deck shows pictures of two objects, with one or both objects coloured the wrong way. With all players playing at the same time, someone reveals a card, then players grab for the right object - but which object is right?
If one object is coloured correctly - say, a green bottle and a red mouse - then players need to grab that correctly coloured object.
If both objects are coloured incorrectly - say, a green ghost and a red mouse - then you look for the object and colour not represented among the four details shown. In this case you see green, red, ghost and mouse, so players need to grab the blue book.
This one is sure to get your mind working!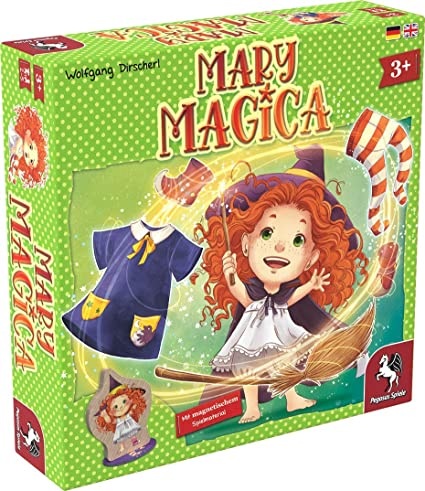 This is a fun, spellbinding game for younger kids (ages 3+) that is sure to test your memory skills.
Standing in front of her wardrobe, Mary Magica tries a new spell – and suddenly, her clothes are scattered all over the floor. Some pieces seem to be enchanted (they are magnetic!). Mary will have to find these to bring everything back to normal.
In the game players try to find the magnetic pieces of clothing, shown on a face-up search card, by moving the magnetic Mary figure onto any item. To search more effectively players also must remember which items turned out to be non-magnetic.
Whoever collects most enchanted (= magnetic) items, wins.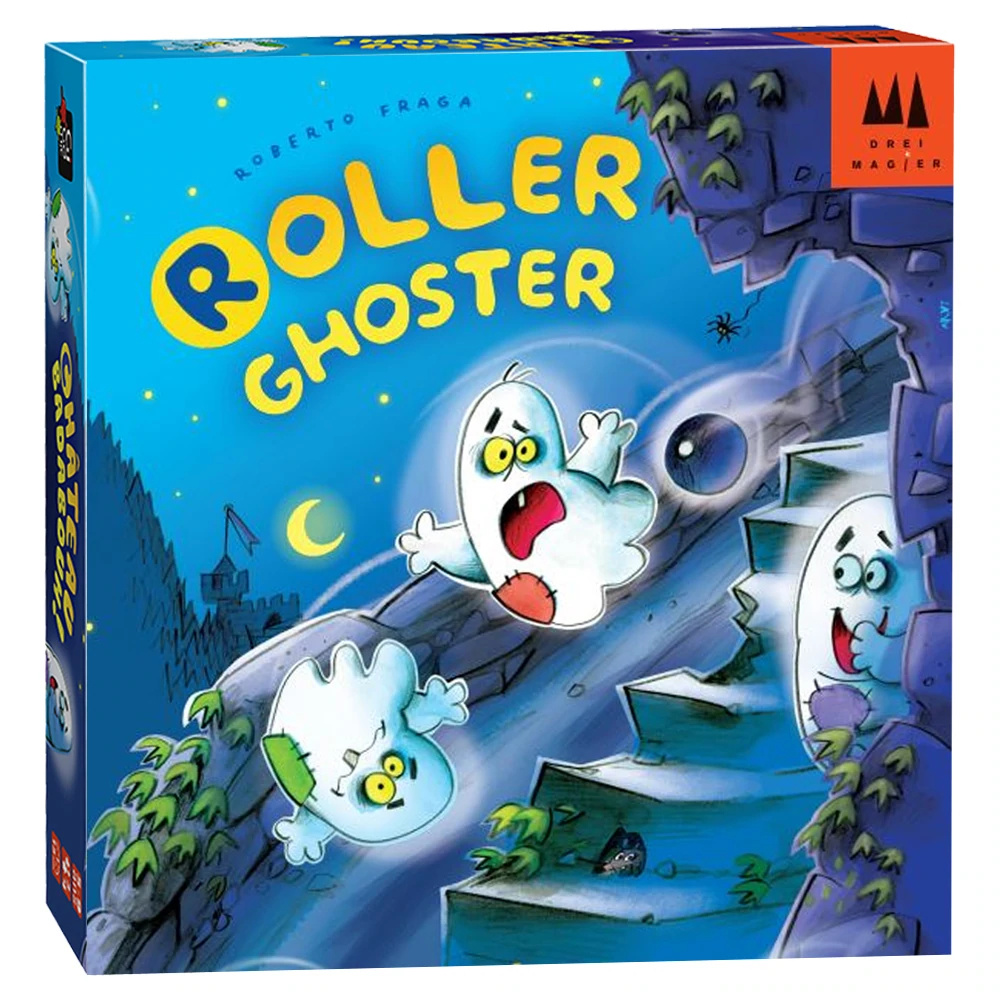 This is a fun, action-filled Halloween themed game. The ghosts are racing to be the first to climb the ruined mansion, but they must beware of other ghosts inside the house that will roll objects down the stairs and knock you off your track. This is an action packed game that reminds me of Snakes & Ladders, but with ghosts and a really cool castle to climb.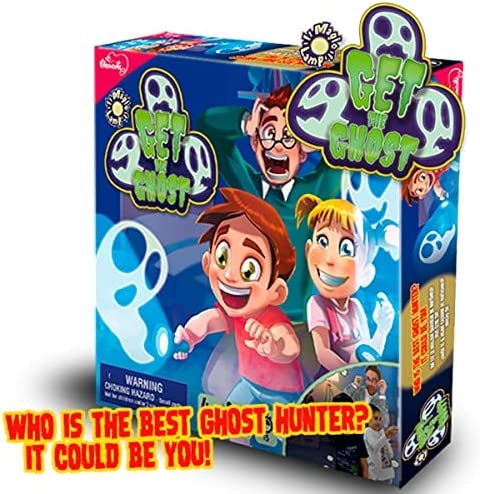 In this fun, action-packed game, you get to play the ghost hunter. Use the magic flashlights that come in the box and shine them on the pads to reveal a ghost. Find the right ghost and you win. Dim the lights and have a haunted good time! Age 4+.