In my house, we love reading books to celebrate the change in seasons. Every season has its own unique sounds, scents and feelings. For kids, books are a great way to experience the change in the seasons. Through fall stories that celebrate the magic of autumn – from the changing of the leaves to the animals who prepare to hibernate – kids learn about the life cycles of animals and our natural world and develop a deeper appreciation for the world we live in. We've rounded up some of our favourite fall books.

This beautifully illustrated picture book is about two unexpected friends - a scarecrow and a crow. A small, scared crow falls from the sky and Scarecrow makes her a nest in the pocket of his overalls and thus begins a powerful friendship that will weather the changing seasons. This is a sweet book with a great story about the power of friendship and the joy of helping others.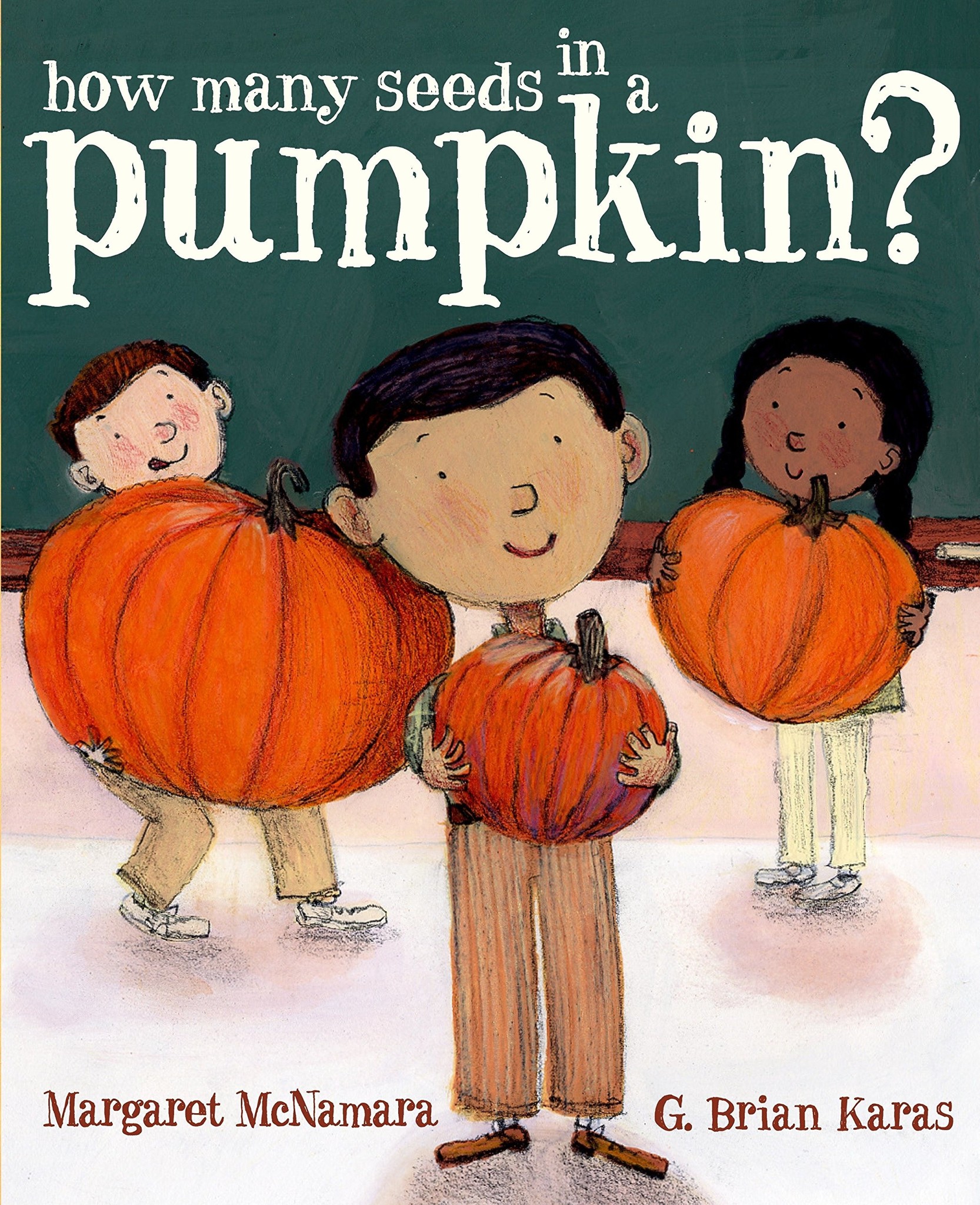 This makes a great book for any classroom, home school or home library. This book has a fun math lesson as well as a fun fact that I think most grown-ups don't know.

"How many seeds are in a pumpkin?" Mr. Tiffin asks his class as they gather around the big, medium, and small pumpkins on his desk. Robert, the biggest kid, guesses that the largest one has a million seeds; Elinor guesses the medium one has 500 seeds; and Anna guesses that the little one has 22. Charlie, the smallest boy in the class, doesn't have a guess.

Counting pumpkin seeds is messy business, but once the slimy job is done, to everyone's surprise, the smallest pumpkin has the most seeds! As Charlie happily exclaims, "Small things have a lot going on inside of them."
Read this book before heading to the pumpkin patch and have fun guessing how many seeds are in your pumpkin!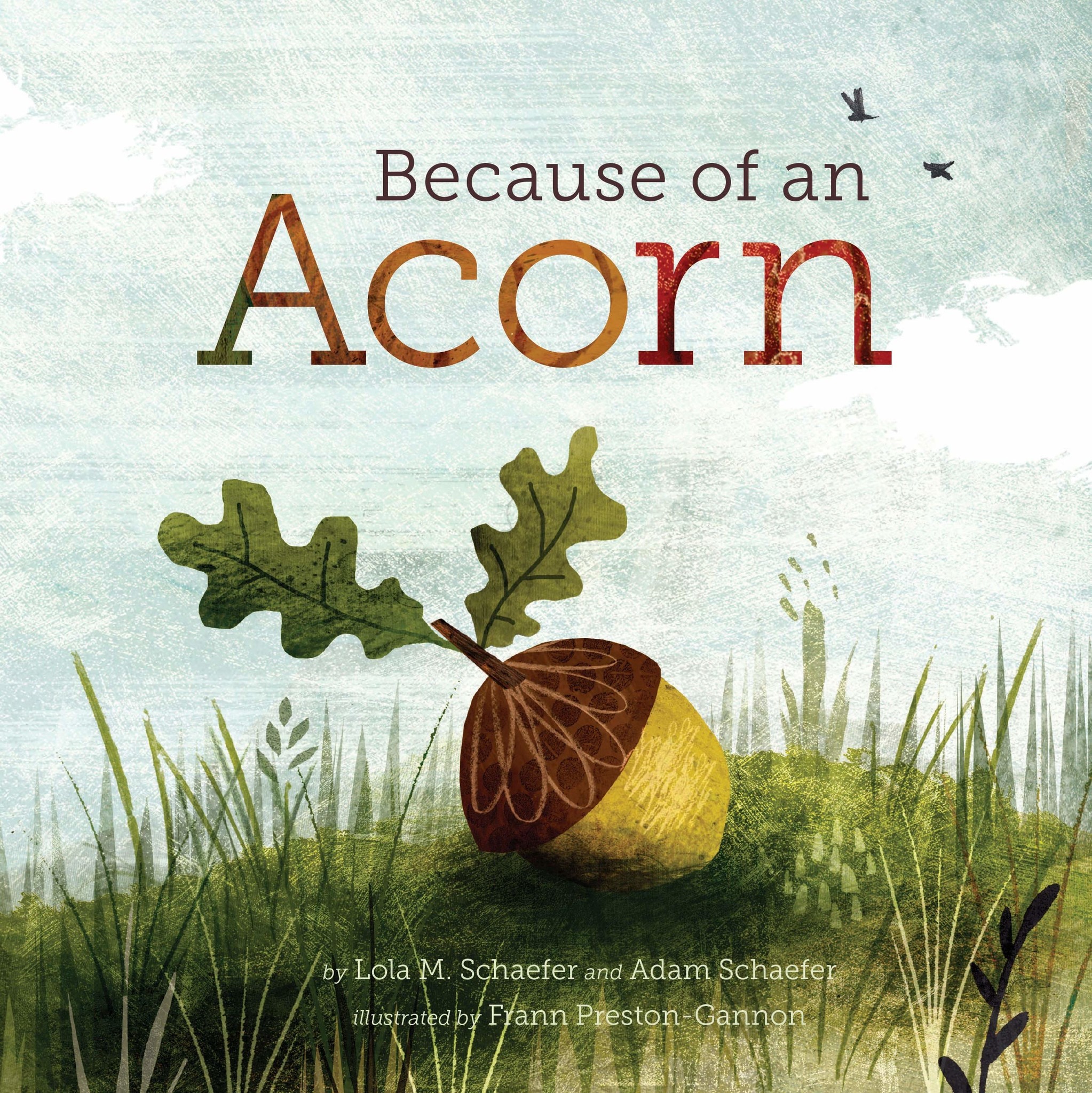 Because of an acorn, a tree grows, a bird nests, a seed becomes a flower. Enchanting die-cuts illustrate the vital connections between the layers of an ecosystem in this magical book. Wander down the forest path to learn how every tree, flower, plant, and animal connect to one another in spiraling circles of life. An acorn is just the beginning.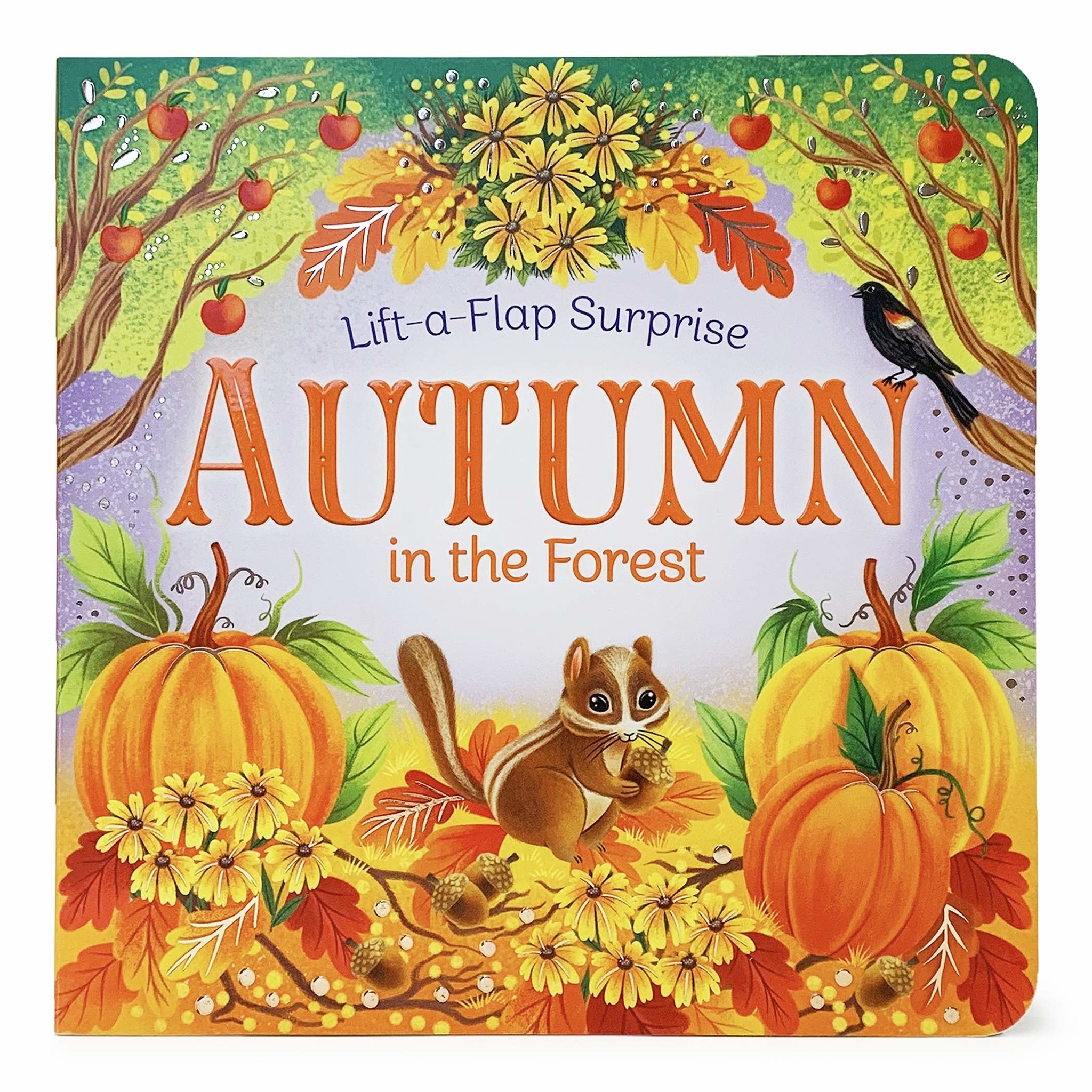 Toddlers will love exploring autumn through this fun lift-the-flap board book. Follow the adorable chipmunk busy collecting nuts for winter through the pages of this fun book.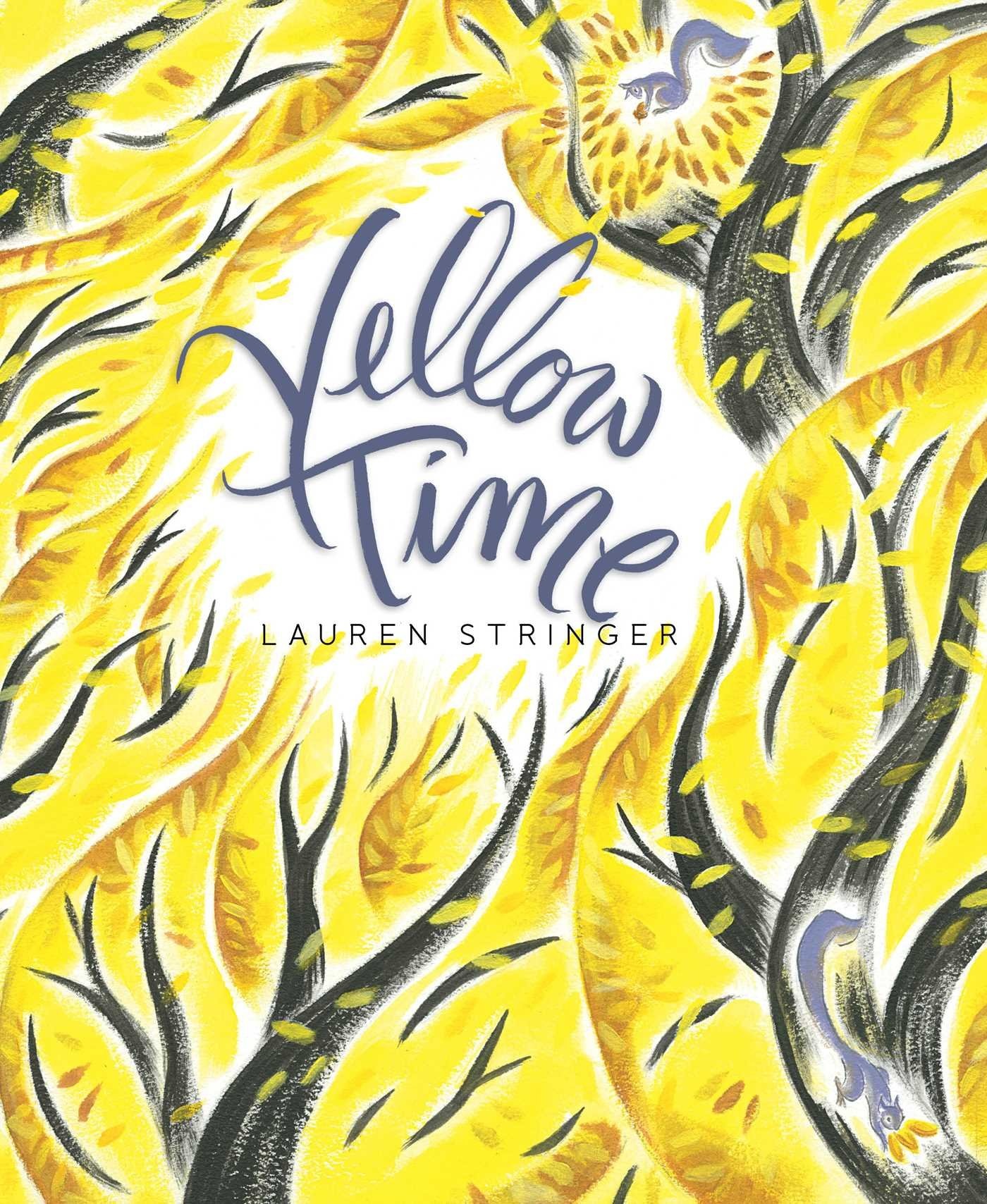 Children and animals alike excitedly anticipate yellow time, when the trees release their colorful leaves to blanket the earth, crows raise their voices joyfully from the bare branches, and squirrels busy themselves preparing their nests for winter. This is a beautiful book that is sure to become a fall favourite. 
A great fall book for toddlers and preschoolers, this rhyming board book celebrates all that the fall season holds. 

Here comes fall,
all red and gold,
Say goodbye
to summer's green.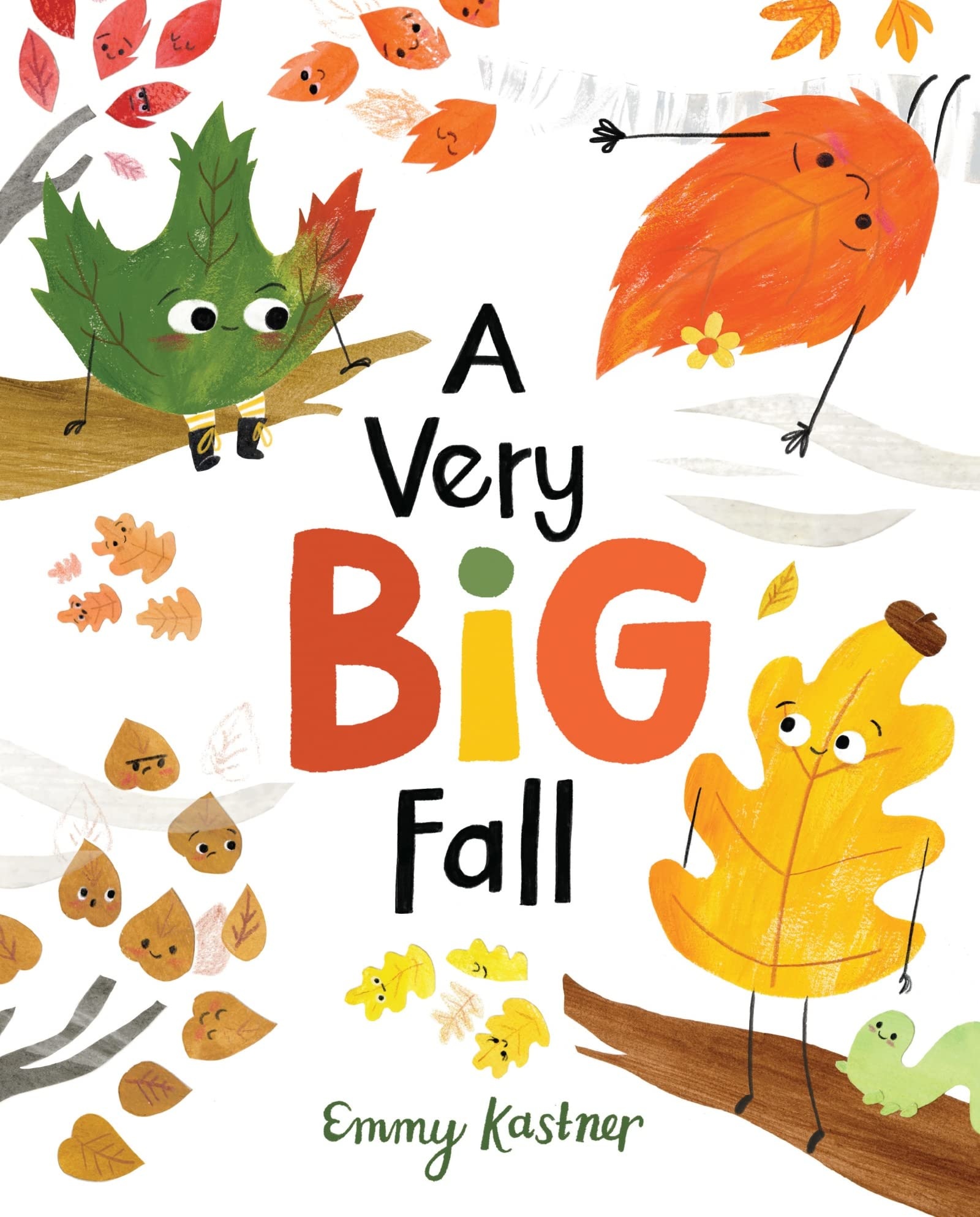 This adorable fall themed picture book follows three leaves who each have a different view about the changes fall brings. When autumn breezes begin to blow, adventurous Birch, nervous Oak, and grumpy Maple each have their own way of facing the new crispness in the air. This is a heartwarming story for any child who struggles with change.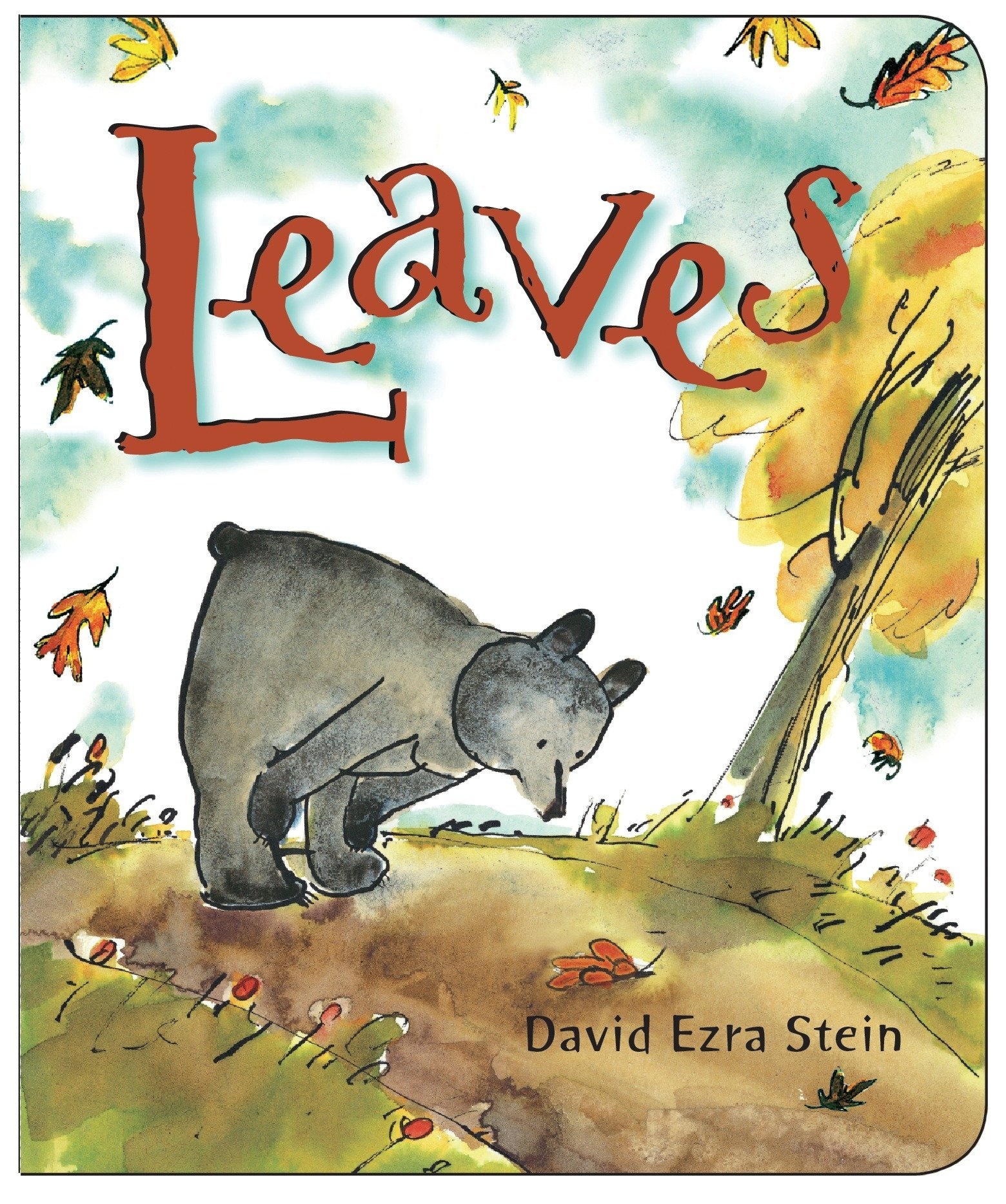 Bear is surprised when the leaves start falling off the trees, but when he tries to reattach them, it doesn't work. Eventually, he gets sleepy, and burrows into the fallen leaves for a long nap. When he wakes up, it's spring-and there are suddenly brand-new leaves all around, seeming to welcome him. Leaves is a beautiful fall story to talk about the changing seasons.