Fall is one of my favourite times of year. Not only because of the slightly cooler temperatures and colourful leaves, but because this season is full of so many great practical life activities and fun sensory play opportunities for kids. 
Here are 12 of our favourite fall activities for kids. 
1 - Pumpkin Painting
Pumpkin carving isn't the only way to enjoy pumpkins. Painting pumpkins is a fun activity for younger kids. For toddlers, we love the Crayola Washable Finger Paints. Paint your pumpkin then put it in a container of soapy water and wash the paint off for a 2-in-1 activity. If you want your pumpkins to stay permanently painted, Chunkies Paint Sticks are a great option.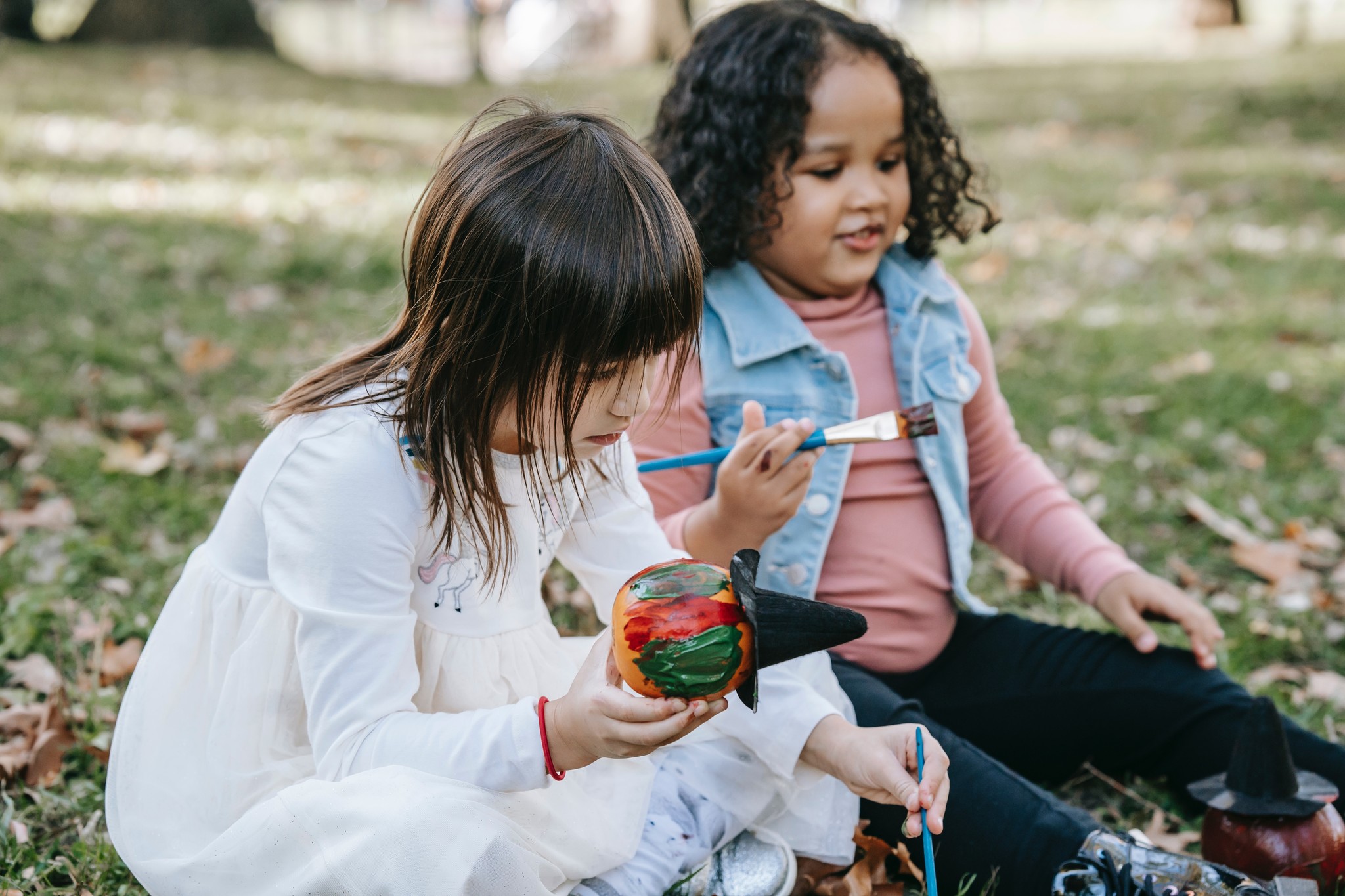 2 - Carving Pumpkins 
While we recommend adults do the carving, kids love to design their own pumpkin faces. Get them to draw their pumpkin's face on a piece of paper to replicate on the pumpkin. This is also a great opportunity to introduce shape vocabulary to toddlers. Give your toddler a choice of shapes. "Should we make the eyes triangles or circles?"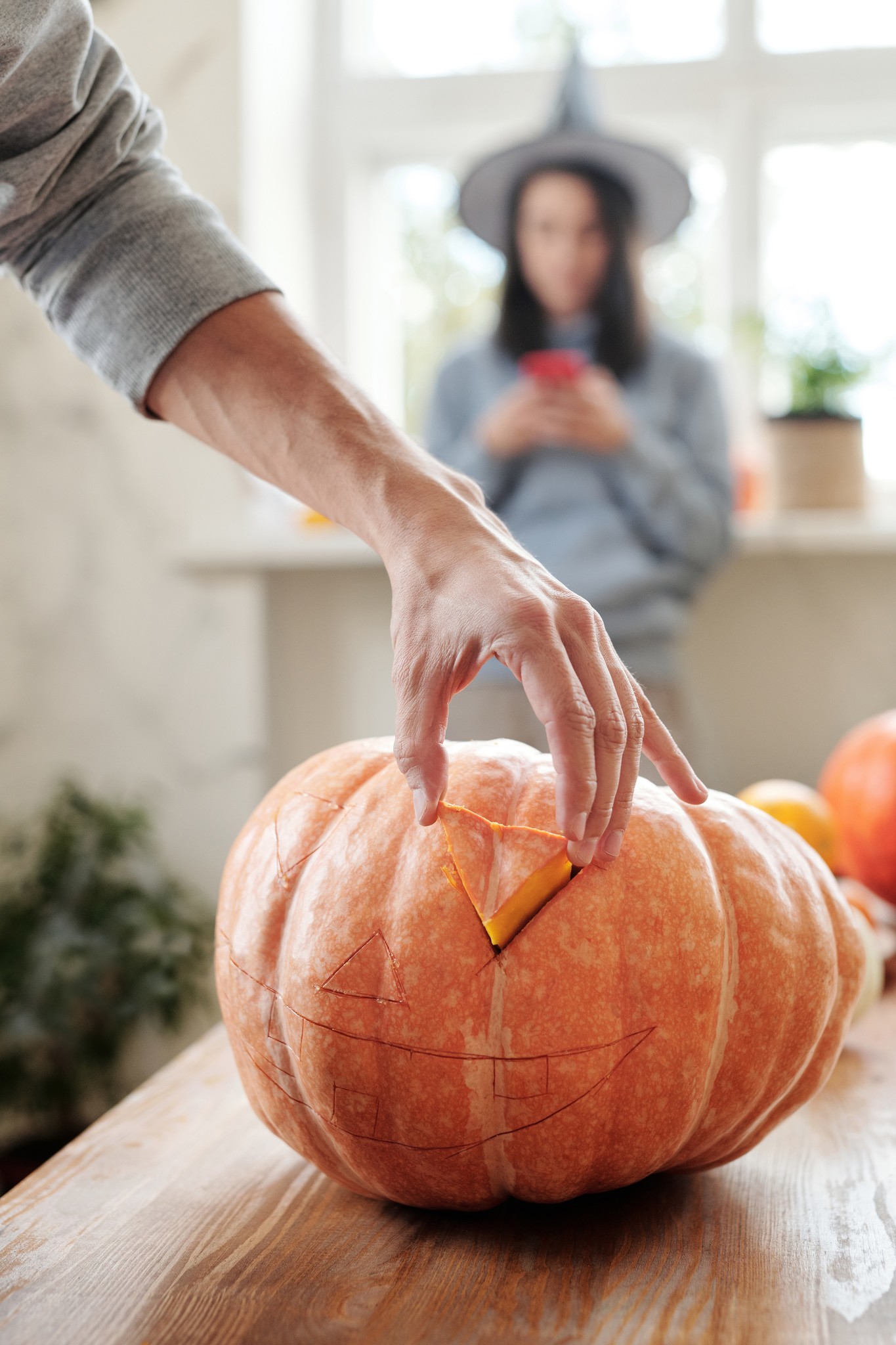 3 - Get Into Pumpkin Guts 
Pumpkin gutting is a great sensory activity. Scoop the pumpkin guts into a large bowl or sensory bin and let them explore the ooey gooey texture of the pulp. Separate the pumpkin seeds out. Just how many ways can we use pumpkin seeds? Well, here are some of our favourites: 
Wash the seeds: get your kids to help wash the seeds using a colander. This makes a great water play activity. 

Roast your pumpkin seeds for a great healthy snack option. 

Contact Paper Pumpkin: Cut a pumpkin shape out of cardboard, add some contact paper and let your kids stick the seeds onto the pumpkin. 

Count the Seeds. Seed counting is a great math activity. Group the seeds into 2s, 5s, or 10s, and see how many you can count. Do you know how to tell which pumpkin has the most seeds in it? We love the book "How Many Seeds Are in a Pumpkin" that has some great pumpkin seed math activities. 

Playdough Pumpkin Seeds. Make a pumpkin out of orange playdough and smoosh the pumpkin seeds into it.




4 - Rake Leaves
It may be a task that adults don't enjoy, but kids love to help rake the leaves (and they love jumping into leaf piles even more). Get a child size rake (like this one) and work together to make a giant leaf pile. 
5 - Go on a Scavenger Hunt
Fall is the perfect time of the year for a hike. Make your adventure more exciting by giving kids things to find. Grab a handful of cards from this Scavenger Hunt in a Box game and see how many of the objects you can find.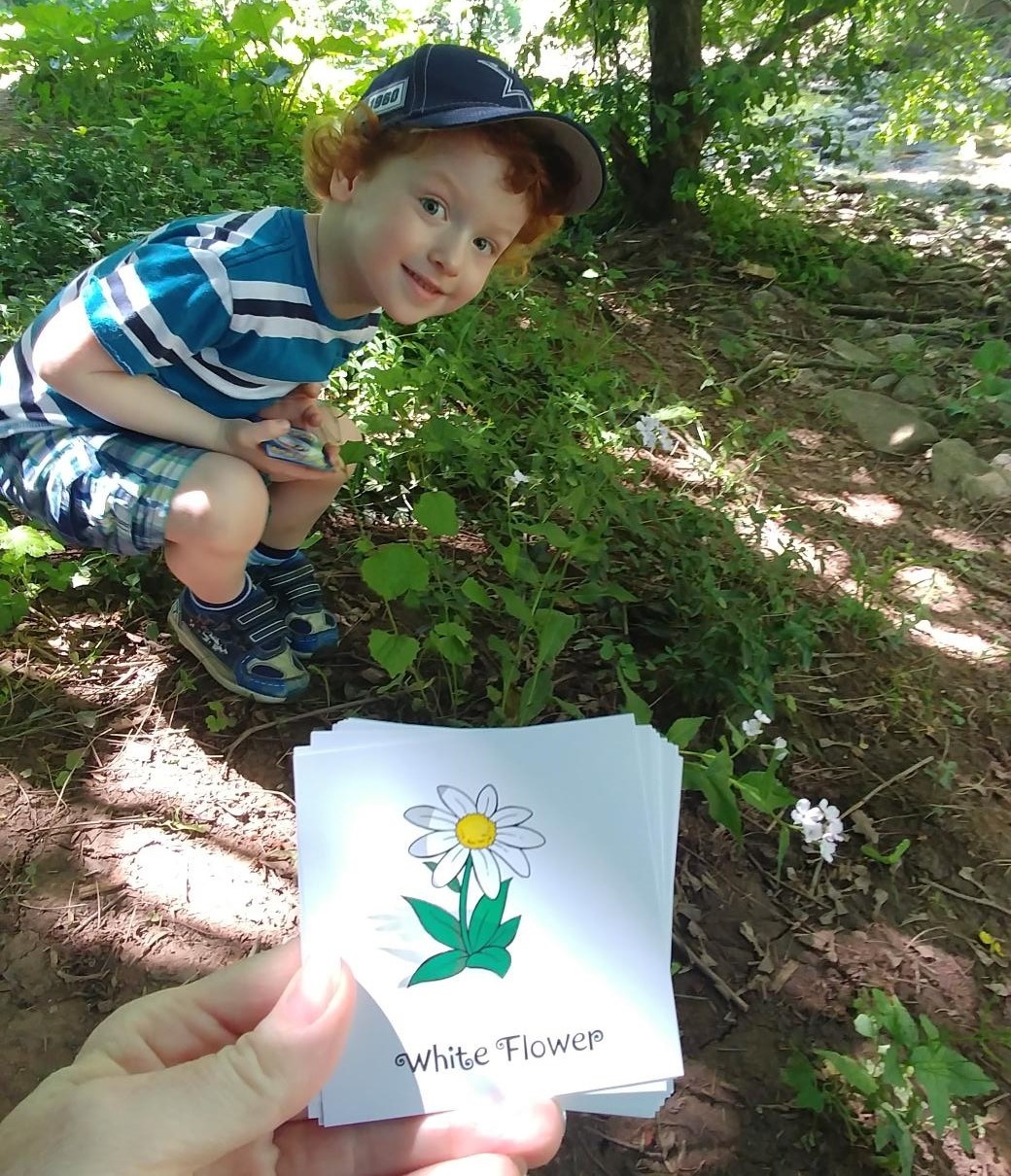 6 - Make a Gourds Basket 
Gourds come in so many interesting shapes and colours, they provide a perfect sensory activity for young children ages 6 months+. Set out an assortment of gourds of various sizes, textures and colours and let your little one explore it.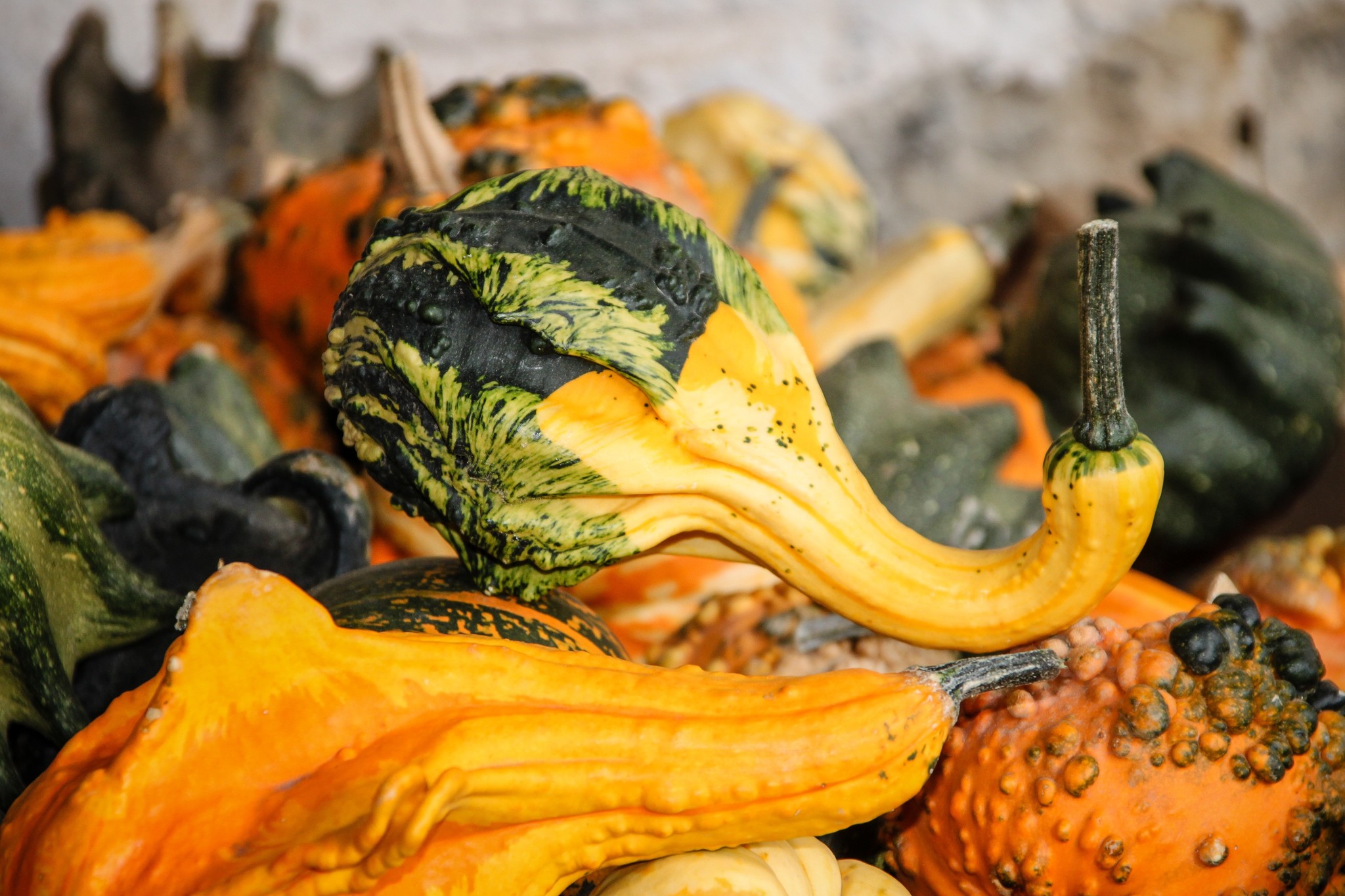 7 - Make Leaf Stamps
Go for a walk and see how many varieties of leaves you can find. You can even use a book (like this one) to read more about the tree it came from. Once home, place the leaves under some paper and rub over it with a crayon. Or paint the leaves (on the vein side) and stamp them. You can also roll out some playdough and stamp the leaf to see the pattern of the veins.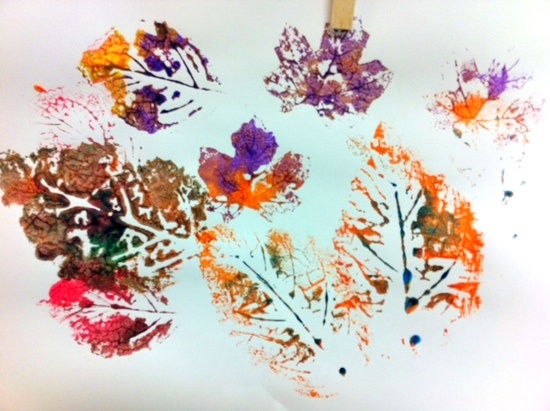 8 - Apple Stamping 
Toddlers and preschoolers love this fun fall activity. Cut an apple in half and paint the inside of the apple half then stamp onto white paper.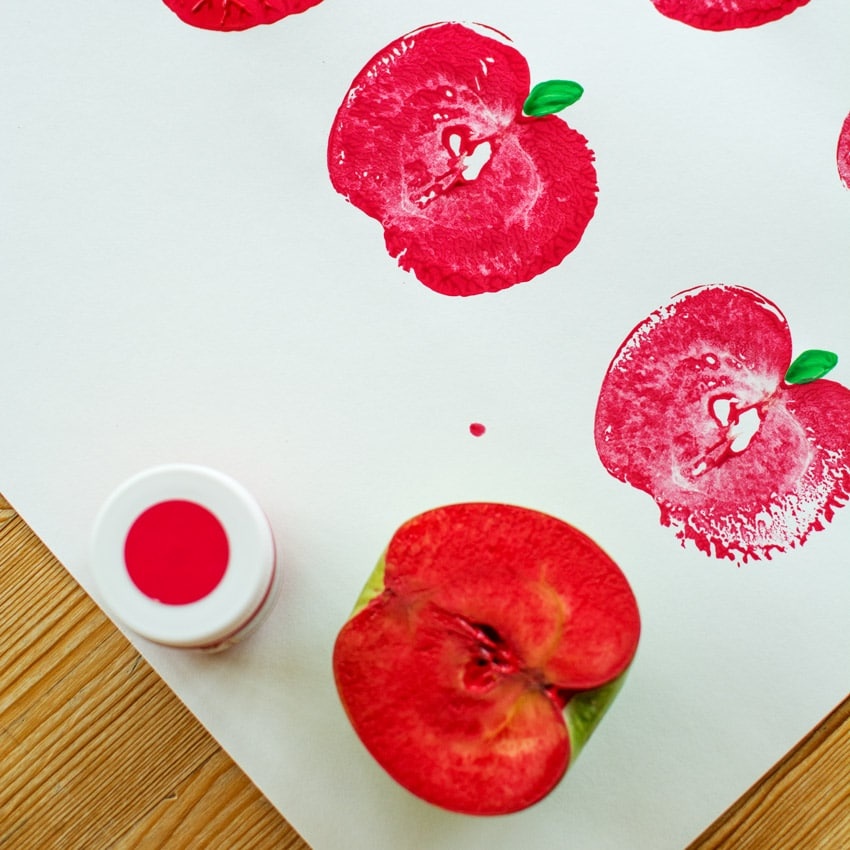 9 - Apple Themed Sensory Bin 
Sensory bins provide lots of opportunity to practice scooping, pouring, and fine motor skills (like using tweezers to pick up objects). My favourite fall apple themed sensory bin uses corn as the base, add in a few green and red pom poms or some wooden apples (like these ones from Erzi). Throw in a few scoops and a bowl and watch your little one explore.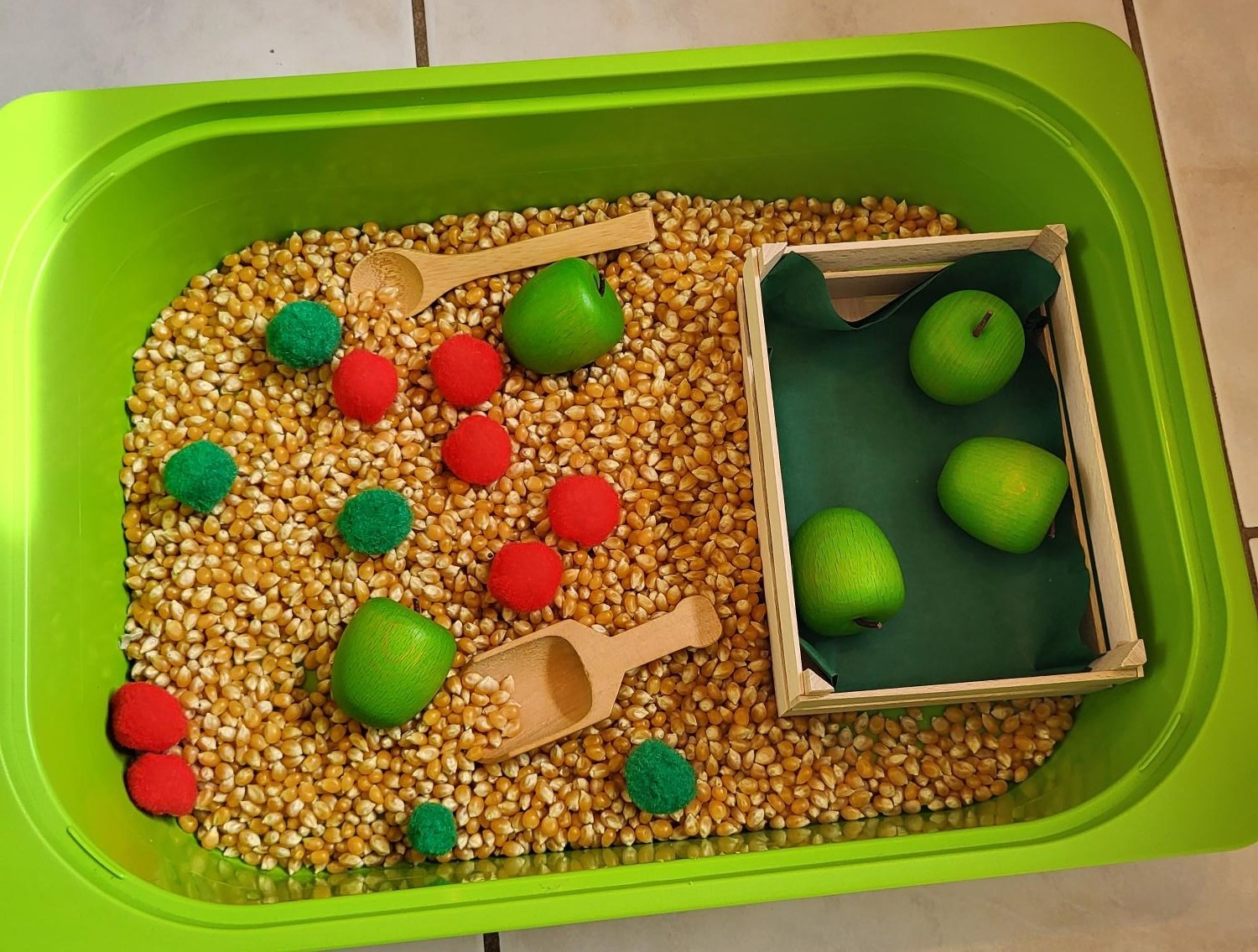 10 - Contact Paper Fall Tree.
Grab some contact paper, tape it to your wall using painters tape, then use tape an outline of a tree (of if you want to be fancier, cut out a tree out of construction paper). Grab some fall leaves and let your child decorate the tree. 
11 - Dot Marker Apple Tree
Draw an outline of a tree on a piece of paper and use dot markers to add the apples to the branches. 
12 - Make a Nature Basket
Take a basket and go on a hike, collecting as many fall goodies as you can find - pinecones, colourful leaves, acorns, branches, etc. A nature basket can make a great centerpiece for your thanksgiving table or a fun sensory bin. Have fun exploring the various textures, scents and colours of fall.